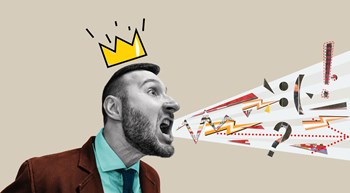 Q. What can be done when the president of the condo board verbally harasses the building's superintendent?

A. "In my experience," says attorney Mark Rosenbaum of Chicago-based firm Fischel Kahn, "very few condominium instruments (namely the declaration and bylaws) directly address the relationship between unit owners and the staff/employees of the association. All the more reason for an association to have rules and regulations about abusive conduct.
"In my opinion, an association should have a rule in place that obligates all unit owners to be civil to each other, other occupants, all staff, and all guests. The rule should also allow non-owners to file complaints against other persons (owners/occupants/staff/invitees) who are verbally abusive. And the board should issue fines as appropriate. If the abuse is physical, that is a matter for the police.
"That being said, most declarations have a provision similar to the following: 'No noxious or offensive activity shall be carried on in any unit or in the common elements, nor shall anything be done therein, either willfully or negligently, which may be or become an annoyance or a nuisance to the other unit owners or occupants.'