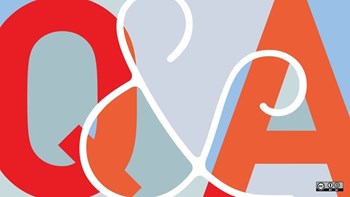 Q. My condo unit seems to have developed a pretty substantial water leak. I cannot find the origin of it but I know it's a definite problem. How do I know whether I am responsible for the water leak or whether it is located inside the walls or coming from some other unit down the plumbing line if the pipe serves more than one unit? What can I do to determine if I am the responsible party or if it is the association's responsibility?

A. "Condominium and homeowners associations often have questions regarding maintenance responsibilities for pipes," according to James R. Stevens, an attorney and partner with the Chicago law firm of Chuhak & Tecson, P.C.
"This is mainly a consideration for condominium associations, where the plumbing design for the property involves pipes that serve(s): 1) one unit only, 2) one or more units, but not all, and 3) the plumbing system for the building as a whole.
"Single family homeowners associations and townhomes have less frequent plumbing considerations as many common interest properties only share main sewer spurs and supply lines between properties.
"For condominiums, generally, the maintenance responsibility for each of these different types of plumbing designs can differ between various declarations, but there are some general concepts to keep in mind when looking at plumbing considerations.
"Section 18.4(a) of the Illinois Condominium Property Act defines the maintenance responsibilities for a condominium association board and allocates maintenance and repair responsibility for the property's common elements to the board. This means that the Board is generally responsible for the maintenance of the common plumbing system that serves the building as a whole.
"Plumbing systems often involve a design that includes spurs that serve individual units or clusters of units and individual in-unit plumbing that serves only one unit at a time. Plumbing that serves one unit to the exclusion of others and is located within the common elements, and is part of the common element system, may be considered a limited common element to that particular unit. Often, the repair and maintenance, or at least the cost, for limited common elements, will be the responsibility of the individual unit owners. To the extent that any pipe begins and terminates within a single unit, this type of pipe is, usually, a unit owner element to repair.
"Even though plumbing may begin and end in one unit, it may also cross through common elements or behind the enclosing perimeter drywall for a unit. This is often considered a unit owner plumbing item to repair and maintain. Another concept to keep in mind is that maintenance of limited common elements, those portions of common elements reserved for the exclusive use of one unit, are repair considerations that may be addressed by a board and then, in the board's discretion, billed back to individual unit owners who fail to maintain or repair those properties.
"More often than not, unit owners will have an obligation to repair and maintain the limited common elements that service their unit. Associations differ on whether or not the owners have this obligation to undertake the maintenance or if that owner obligation is, simply, to pay for the repairs which the association takes out for the property as a whole for all limited common elements. Boards are often given discretion in how they handle these affairs so be sure to check your individual declaration to determine the extent of your board's discretion in doing so."