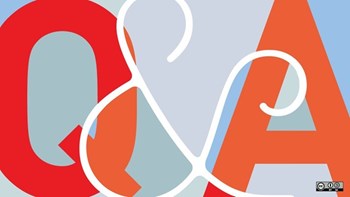 Q
We have a very small pool in our community—so small that it would be impossible for all the homeowners to utilize it simultaneously. I had asked if we could get a lifeguard instructor who could offer a class for adults in water aerobics for arthritis prior to the beginning of summer vacation (as not to inconvenience families with children). We were denied the right to close the pool for an hour to hold said class. Is denying us the ability to use the pool grounds for discrimination, or could we be accused of the same thing for wanting to close the pool?
—In the Swim of Things
A
"Common area regulation is one of the more difficult aspects of harmonious community management," says Attorney James Stevens, a senior counsel with the law firm of Tressler LLP, located in Chicago and Bollingbrook. "While it doesn't seem that either the board's response or the owner's objective in closing the pool are wholly discriminatory, there are some tricky considerations in considering the unintended result of common element regulations. Sometimes, even basic restrictions could have an exclusionary impact on a group without intending to do so.
"Since the pool is a community element, its operation and use are governed by the association's documents, so every case may be different. Some governing documents may allow owners to rent or reserve the pool for specific use or private parties, which would make it possible for an owner or group to reserve the pool for exclusive use such as a class or limited-attendance aerobics program. If the governing documents do not allow for exclusive use or reservation, boards should be careful when considering whether to restrict access for programming that does not allow for community inclusion.
"Some programs, such as the types the owners wish to have here. It may be possible to offer these supervised classes as a member benefit to the community as a whole or to implement a regular class or routine schedule for the area, if the documents allow. Association-sponsored activities, always open to all residents, would be sufficient grounds to restrict pool use to a pending class for a limited time, likely without much risk of a discrimination claim for doing so.
"Community association attorneys will also suggest that boards be very careful when making any decision regarding common elements that may close or restrict access to an owner or group in favor of other owners, especially when the documents don't provide for it. Generally, owners have full access to common facilities, subject to your association's rules and regulations and whether your association's documents allow for swimming regulation. While closing the pool at certain times may be allowed in the community documents or rules, such as having a certain type of use like lap swimming hour before diving hour, closing the pool to members may be more problematic if owners are excluded from the programming that's closing the pool without specific authority in the governing documents to do so."