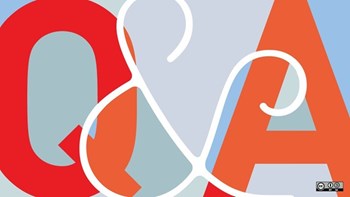 Q. My apartment was flooded four times with sewage, along with kitchen and bathtub pipes bursting. As a result, mold is everywhere in my apartment. The co-op board refused to do mold remediation except for the kitchen with the sewage (four times); the bathtub and kitchen pipes were heavily infested. I refused to pay maintenance until the mold was remediated. The co-op went to court to evict me and it was dismissed.

I went to civil court three times and the court ruled in my favor, but the co-op refuses to do the mold remediation as ordered. Now they repaired my apartment. Am I obligated to move back into my apartment when I'm allergic to mold and continue to withhold the maintenance fee until the mold is remediated and cleared?
—Frustrated by This Inaction
A. "Generally, the relationship, duties and obligations between a cooperative and its member are governed by the cooperative's organizational documents, including the proprietary lease," says attorney Michael C. Kim of the Chicago firm of Michael C. Kim and Associates. "If your apartment was flooded due to a drain line backup which you did not cause, then the cooperative should be responsible for correcting the problem, as well as damage to the apartment infrastructure (typically, walls, ceiling and floor). However, unless the cooperative was negligent, you would be responsible for the damage to your own personal property, furnishings, and decorating. If, as you indicate, the cooperative did not properly remediate the mold problem in the areas for which it was responsible (wall, ceiling and floors), the cooperative could be held legally responsible to perform that work, as you apparently obtained a court order against the cooperative to do so. Typically, you would not be entitled to withhold your rent/assessments even if the cooperative failed to perform its obligations (in this case, the remediation), unless that failure resulted in the apartment being uninhabitable to a reasonable tenant.
"In the Jack Spring, Inc. v. Little case, the Illinois Supreme Court recognized that a tenant has the benefit of an implied warranty of habitability, which includes the making of repairs to comply with the building code and which allows for a set-off against rent due under a lease. In addition, if the cooperative refused to comply with the court order to remediate the mold, you should be able to obtain enforcement of the court order by going back to the judge who issued the order and asking him/her for enforcement. The judge could impose sanctions for contempt of court due to failure to comply with the his/her order. While it may be possible for you (as a non-lawyer) to proceed along those lines, you may wish to consider using an attorney to represent or assist you in this process.
"If you have a medical condition that has been caused or aggravated by exposure to mold, you should consider use of a service provider who can perform air quality testing to ascertain the presence and concentration of mold in your apartment. Similarly, any medical consequences due to mold exposure should be documented by your medical records indicating diagnosis, physical impact and treatment, as well as any directive to avoid occupancy of the apartment.
"Although most proprietary leases have some limitation on the cooperative's liability, typically such limitations do not apply for gross negligence or willful misconduct (for example, purposely ignoring a court order). If you have not done so already, you should consider contacting your personal insurance agent for any coverage and compensation from that carrier, although it is possible that coverage for mold damage would be limited or not available.
"Finally, you could consider contacting the appropriate public health authorities and/or enforcement authorities with regard to any local landlord tenant ordinances that may address this type of situation."