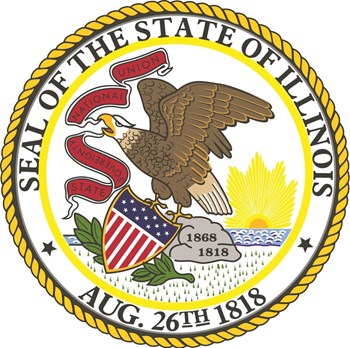 At any given time, there are dozens of housing-related bills—both major and not-so-major—being debated by lawmakers in Chicago, Springfield, and Washington, DC. This legislation can have a huge impact condo residents, boards, and those who serve them, including affecting how much your individual unit is worth.
And while there are lobbyists and organizations rallying on behalf of boards and unit owners, it's important for those boards and owners to be proactive and aware of the bills being proposed so they can communicate with their representatives and make sure their interests are being fully represented to lawmakers. Trite as it sounds, every voice counts.
Hot Topics
There are a few major pieces of housing-related legislative initiatives trending right now because residents will have to make immediate changes should they pass. One of the biggest—and most controversial—is the fight to ban smoking in private apartments. (For an in-depth examination of this legislation please see the article entitled 'Where There's Smoke, There's Controversy' in this issue of The Chicagoland Cooperator.)
Some other important pieces of pending legislation includes HB5513, known as the Day Care Bill. As proposed, this bill would amend the Illinois Common Interest Community Association Act to permit licensed day care centers within community associations (though not condominium associations) even if an association prohibits businesses from being operated on its property.
The bill has both its fans and its critics. Carol Marcou, CMCA, AMS, PCAM, chairman of the Illinois Legislative Action Committee (ILAC) of the Community Associations Institute (CAI) is in the latter camp. According to Marcou, ILAC's position is that when an owner purchases into a community association, they agree to abide by the governing documents of that particular community association. Owners have the right to request that the governing documents be amended, but in the meantime, they should act in good faith and abide by the decisions of their board and the super-majority of fellow residents.
Ballot Bills
There are also two bills pending which are directly related to association elections. The first of these bills deals with the issue of proxy voting. House Bill 3979/4438 would amend the Illinois Condominium Property Act to prohibit unit owners from voting by proxy in board officer elections – though it would allow voting by mail.
The other bill regarding elections is Senate Bill 3572, known as the Lake Association Bill. This bill amends the Common Interest Community Association Act and provides that the terms "unit owner" and "member" may be used interchangeably in community instruments, except in situations in which a matter of legal title to the unit is involved or at issue, in which case the term "unit owner" would be the applicable term. Additionally, it provides that the board elections must be held at least once every 24 months. This bill contains other changes to accommodate investment/vacation properties.
Another piece of proposed legislation, known as House Bill 3202, would amend the Community Association Manager Licensing and Disciplinary Act and provide, in part, that all community associations that (i) have 10 or more units, (ii) retain an individual to provide services as a community association manager for compensation, (iii) are not master associations, or (iv) are registered in the State as a not-for-profit corporation, pay to the Department of Financial and Professional Regulation an annual fee of $50, plus an additional $1 per unit not to exceed an annual fee of $1,000. This bill passed both Houses and is on the Governor's desk for signing.
Fanny, Freddie, and Funding
Another huge piece of legislation dominating the Chicago-area involves the new rules and requirements from Fannie Mae and Freddie Mac, which impact condo buyers, developers and other multifamily-related operations.
In early February, the Federal Housing Finance Agency (FHFA) announced plans for implementing an initiative that President Obama introduced in 2011 to tackle the 250,000 foreclosed properties that the FHFA and Fannie Mae are currently holding—many of which are in and around the Chicago-area. The bill would give investors the opportunity to buy foreclosed single-family homes, non-performing loans and vacant properties. The investors must pre-qualify to bid on the properties, and can then rent them out after purchasing.
"This is an important step toward increasing private investment in foreclosed properties to maximize value and stabilize communities," according to a statement by Edward DeMarco, FHFA's acting director.
Finally, a proposed State Senate bill known as the Waiver of Reserve Requirement (SB2817) would delete a provision in the Illinois Condominium Property Act requiring that associations disclose their waiver of reserve requirements for capital expenditures and deferred maintenance. This bill would also relieve board members and managers of liability for the lack or inadequacy of reserve funds in the association budget, protecting them from any action brought against them for resultant damages.
Staying Informed
While it behooves every condo and HOA for their administrators to stay abreast of pending legislation, if you don't have the time to follow every bill—or if you happen to have missed a few—don't worry. There are organizations working on your behalf to lobby the government to monitor proposed legislation and make sure housing-related motions are in the best interests of Chicagoland condo owners and their association communities.
For example, in response to the Freddie Mac and Fannie Mae legislation regarding foreclosed properties, Ronald Goss, 2011 president of the Institute of Real Estate Management (IREM), wrote a letter to DeMarco, Secretary Shaun Donovan of the Department of Housing and Urban Development in Washington, and Secretary Timothy Geithner of the Department of Treasury on behalf of the 19,000 individual members and the 535 member firms of IREM, expressing major concerns about the program, and recommending alternative solutions to the problem of floundering properties.
"The program may over-saturate the real estate management market and create unnecessary competition for struggling multifamily rental properties," Goss says. "There is the potential for a negative impact on the apartment market, as many of these rental homes could be priced significantly less than apartment rentals. This particularly could be seen in areas of the country where markets are recovering and foreclosed homes are abundant."
Since Chicago has thousands of foreclosed homes currently, the new law could negatively affect the city, Goss says. He feels the program may devalue the owner-occupied homes in the vicinity because there is the potential for renters to neglect the exterior of their rented homes—and rental homes typically don't add value to a community.
This controversy is specifically affecting Chicago residents because Cook County's vacant building ordinance passed recently, requiring a property's mortgagee to pay $250 just to list buildings as vacant on the countywide registry, and to maintain and secure them. If the mortgagee doesn't oblige, he or she could face fines of up to $1,000.
The legislation, which is sponsored by Cook County Commissioner Bridget Gainer, D-Chicago, is being challenged by the FHFA, which oversees Fannie Mae and Freddie Mac.
"In the past five years, vacant buildings have increased exponentially throughout Cook County, with nearly 10 percent of the housing stock in the county now vacant," says Gainer. "Instead of being absorbed back into the private market, these buildings sit vacant for years as magnets for crime and a drag on property values. Now is the time to stop just reacting to the spread of foreclosure and vacancy, and fight to keep our neighborhoods and communities strong, vibrant and intact before it's too late. Stabilizing our local housing markets protects our tax base, and just be a top priority for the county and local communities."
The FHFA fought back and filed a lawsuit in U.S. District Court in Chicago, asking to exempt Fannie Mae and Freddie Mac's approximately 258,000 mortgages in the Windy City. Still, Gainer is standing by her ordinance, and feels it will benefit Chicago.
"Vacant buildings pose risks to the safety of neighbors and the stability of communities and the county, and local communities pay through increased costs for public safety and city services and a compromised tax base," she says. "Using taxpayer dollars to address these buildings is not efficient or sustainable. This is the first step toward getting our local housing market out of its downward spiral."
The downward spiral in Chicago could mean large losses if your building stands near a foreclosed or vacant one. A recent study by Philadelphia researchers found that houses situated within 150 feet of a vacant building had a net loss of nearly $8,000 in resale value.
Get Heard
According to IREM, Chicagoland residents and property owners around the country on either side of the issue are all encouraged to voice their opinions to IREM. The organization will then take those ideas with them when they meet annually in Washington with Illinois' congressmen and senators.
Nearly 350 members of IREM's Chicago chapter met recently in Washington for the 13th year in a row, and they discussed the following key issues affecting the city and the country: stopping the new lease administration laws requiring tenants to carry long-term lease obligations on their balance sheet; suggesting that banks provide loan extensions to borrowers with properties showing performance and liquidity; recommending that property owners make their properties energy efficient; and, allowing credit unions more authority to make real estate loans, which would enable greater market liquidity.
Anyone with other suggestions or comments is encouraged to contact their local chapter, says Sharon Peters, public relations manager at IREM. There's one chapter in Chicago and one in downstate Illinois, and IREM consists of a total of 18,000 individual members throughout the country.
"When there are issues that impact our members, we try to keep everyone up to speed with what's going on, and what's emerging," Peters says. "Very often, we're in coalitions that aggregate based on specific issues, and sometimes we work with the National Association of Realtors."
It's especially important for Chicago-area residents to stay on top of what IREM and other advocacy groups are doing, because much of it directly affects them.
For example, in February, a $25 billion settlement with the country's top five mortgage services—Bank of America, JPMorgan Chase, Wells Fargo, Citibank and Ally Financial—meant assistance of $1.5 billion to nearly 60,000 current and former Illinois homeowners who were victimized by questionable mortgage services and unfair foreclosure practices.
While the agreement won't help former homeowners reclaim the properties they lost to foreclosure, it will provide relief to owners who may feel trapped in their homes which have become unaffordable. The $25 billion includes up to $2,000 for former borrowers who foreclosed on their homes between 2008-2011—as long as they prove they were victimized by shoddy mortgage practices and other issues.
Going Forward
At a time when foreclosures are becoming even more rampant—and when mortgages are becoming harder to come by, the legislation to protect homeowners in Chicago is becoming more important than ever before.
The Federal Housing Administration guidelines have become even more stringent, especially for those who only want to put down 3.5 percent while having the government insure their mortgage. The FHA has set relatively new criteria for determining mortgage approval in multifamily buildings—even if the building had previously been certified. Since an approval only lasts two years, the number of rejected buildings is increasing as condo associations are struggling with short sales, rentals and foreclosures. That financial insecurity is jeopardizing condo sellers, who want to advertise their home as an FHA-approved building.
It's become a huge issue in Illinois, where nearly a quarter of the recent Illinois' condo buildings have been rejected by the FHA after going through the certification process. That adds up to 48 buildings of a total of 1,900 units in the Chicago-area. Only 863 condo buildings in Illinois were approved by the FHA in 2010—but they will need to re-certify this year.
Those are just a few of the dozens of bills currently on the table—so if you want your building, your money and the future of your property to stay intact, your best bet is to stay on top of the issues and get involved.
Danielle Braff is a freelance writer and a frequent contributor to The Chicagoland Cooperator.