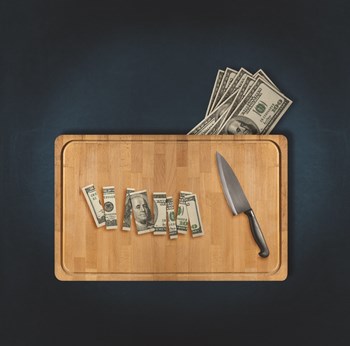 In the context of multifamily communities, there are two kinds of budgets: a capital, or reserve budget, and an operating budget. Capital budgets apply to long-term, big-ticket projects like new roofs or an HVAC overhaul. By contrast, the operating budget covers recurring monthly expenses such as salaries, taxes, utilities, insurance and maintenance items. In creating and managing their operating budget, co-op/condo boards must try to predict expenses, balance cash inflow and outflow, and keep a lid on unnecessary spending.
Know Your Funds
An operating budget, as the rather literal name suggests, is an attempt to forecast the costs associated with the operation of the building for the year. This includes fixed expenses like the mortgage, insurance, and taxes, as well as variable expenses such as fuel oil, air conditioning, gas and electric. "The function of the operating budget is to have a reasonable estimate of the day-to-day annual operational income and expenses. This is helpful when processing bills so that the treasurer, or manager if professionally managed, can quickly see any variances when processing actual expenses throughout the year. For instance, if the monthly electricity bill has a $500 budget, but the bill comes in at $700 for a particular month, then we know that there is an issue to investigate," says Keith Hales, president of Hales Property Management in Chicago.
As with any budget, operating budgets have different components that play certain roles. "Some expenses you can't put in a corner, like sometimes snow plowing, unless you have a contract that it's a fixed amount, but then you're usually paying more, so there's a gamble with snow plowing. You either do it per push, or you do a flat fee—there's pluses and minuses with both. Normally with operating expenses, you want to spec out the work that needs to happen, like landscaping for example, and you want to get some good bids from good companies. You'll determine what the fee is and throw that in the budget," says Mark Cantey, CPA, president of Cantey Associates, a condominium accounting firm in Wheaton.
Despite the fancy name and hard numbers underpinning it, a budget is really an estimate. Some of the numbers, of course, can vary widely. Even professional climatologists have difficulty forecasting the weather from year to year, although they try. Weather can be one of those variables for associations. It's always ideal to provide a little financial cushion when possible. Everyone wants to save money at every possible point, but in the end, it's always preferable to cross the annual finish line with excess funds, rather than come up short. The dreaded special assessment is particularly burdensome and frustrating for unit owners, since they are essentially paying up for services they thought they already paid for.
"One of the keys," says Cantey, "is to try to minimize your unforeseens. Even in landscaping you could have unforeseens, if you have plants die in a drought or storm. It's not always a bad idea to have a contingency line-item for some of the major expenses. It's usually called landscaping extras, and we also see it with snow plowing. You see a snowplow contract, and then snowplow extras," says Cantey.
A Crucial Tool
Operating budgets ostensibly deal with the more immediate finances at hand, but in reality, they play just as big a role in planning for the future—not just next year, but two, three, five, and ten years down the line. Generally, the budget is calculated by a group comprising the manager, board members, and possibly a CPA.
No one wants to feel like they're paying more than they need to, cash-strapped or not. Even associations flush with cash might take pains to make sure they're getting the most bang for their buck. But, every year boards feel the pressure to bring costs down as much as possible, and with each new year, the opportunities for saving became fewer and farther between.
"Over the last number of years, after the bubble bust, most associations have spent an inordinate amount of time keeping the assessment levels low," says Hales. "The way you control the assessment stream is your budget. Maybe they're not going to do a full-blown landscaping rehab this year—maybe they'll do it over three years, that kind of thing. The only asset you have is time when you don't have money, so you try to spread these things out. Of course that can always bite you when you push these things to the future and other things pop up," he says.
That said, for boards and managers that don't comb through the fine print of their contracts and policies, it often pays to reassess. "Many budgets include large ancillary costs such as unreasonable bank fees, legal fees, or entertainment expenses. In general, the fees need to make sense. For example, if you see a $100 per month bank fee expense, you should question why it's so high as most banks have very low maintenance fees, if any," says Hales.
On top of unreasonable fees, some contracts tend to get more and more expensive as time goes on. "Many boards tend to quickly add a three- to five-percent increase on expenses instead of shopping contracts or taking advantage of potential rebates. Conducting some due diligence as well as forecasting large maintenance projects certainly helps in the budgeting process. All it takes sometimes is a phone call to specific vendors in order to lower their bills. Scavenger and telephone companies are notorious for randomly increasing their costs once their contract automatically renews with no change in service," says Hales.
Insurance policies are another common source of budget bloat for associations. "We often find that boards can save money or improve their coverage. What we find is that some associations are working with insurance agents that don't specialize in condo associations, and either they're under-covered or they're covered by too much," says Brawley Reishman, owner of Transproperties Management in Chicago.
The last place a board wants to be is in a state of financial desperation, because those decisions result in cuts that can only add fuel to the fire in the coming years.
"We had one board completely cut their cleaning/janitorial expense to save money claiming that they would come up with a schedule for the owners to do the cleaning. After a couple of weeks, I began receiving complaints from other residents regarding the uncleanliness of the building. Not only did the board fail to enforce the new community cleaning policy, it opened them up to liability for not fulfilling their fiduciary duty. As the manager, I had to make a decision as to whether or not we could continue managing the building without having a consistent cleaning company since it was a poor reflection on the management company. Fortunately we were able to find other areas of savings in the budget so that they could add back the cleaning company," says Hales.
Trimming Without Slashing
Once you've gotten rid of all the fat, says Reishman, "We're dealing with value choices. You can reduce the services that they have, and there's several ways they can do that. There are categories of expenses, some of which are optional, and there are choices of services that the associations want for the building. Some of them are necessities," Reishman stressed like security or maintenance items. Those things should never be deferred. "You should never try to save money by not rodding your sewers once a year," he adds.
Of course, there is always the DIY approach. "In some associations, you're always trying to do some things by yourself that maybe they outsourced in the past. I'm thinking about associations that have board members that are very intent on helping to manage, so they go from professional management to self-management, and save costs there," says Cantey.
One last note regarding operating budgets: With new construction in Chicago, it's important to be aware of just how much a brand-new condominium might cost to maintain. Developers have a strong incentive to sell their properties as soon as possible, to recoup construction costs; their interests do not really lie in how an operating budget might look in Year Five.
All associations should treat themselves like a unique entity. No one community is the same, and they all have specific needs that affect the budget. "This idea of cutting back creates sometimes an environment—it's like if you cut back on the oil changes in your car, sooner or later the engine needs to be overhauled—that principle applies to associations as well. When do we cut back, when do we defer, and when do we hold the rudder straight and tell people things need to be done? That's where good management and good leadership comes in," says Cantey. "The natural tendency is people get on the board because they're not happy with, say, an increase in an assessment, so they slash the budget, and for one day it works. Don't go to the doctor this year and it'll work, but maybe there's something going on that won't be discovered."
The more honest and able associations are in addressing their weaknesses and celebrating their strengths, the better off they'll be.
Greg Olear is a freelance writer and a frequent contributor to The Chicagoland Cooperator. Associate editor Tom Lisi contributed to this article.