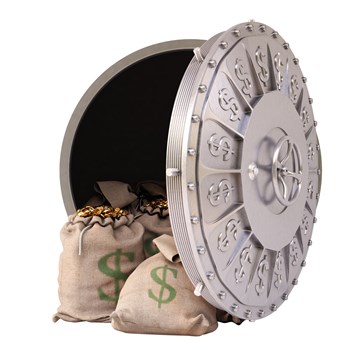 There are few feelings worse than encountering an unexpected expense and finding the piggy bank empty. That is why reserve funds and reserve studies are such important elements in the financial well-being of co-ops, condos and homeowners associations. It pays to keep a close eye on those numbers and adhere to the planning available through reserve studies to ensure that when a leaky roof develops or a boiler goes kaput, there will be enough cash on hand to tackle the problem.
While there's certainly no shortage of complex financial products and procedures around, the science behind reserve funds and reserve plans is mercifully straightforward, well-tested, and provides an easy-to-follow plan to achieve financial good health. The key is to not abandon the plan, and – for example – tap into the fund for unexpected expenses without an idea of how that deficit will be repaid. In short, your reserve is a piggy bank that should be treated with the utmost care.
Assessing Needs
When it comes to building a reserve fund, the first step is to hire a professional to conduct a reserve study on your co-op, condo or association community. "For any type of association, condo or co-op, the critical factor is determining what the common assets are," says Mitchell Frumkin, founder and president of Kipcon, Inc., an engineering and reserve study firm based in North Brunswick, New Jersey. "That's what the association is responsible for replacing."
In addition to common elements, the reserve specialist will typically look at projects that will need to be replaced within a 30-year window and that are cyclical in nature, says Russ Fernandes, principal and senior vice president for Becht Engineering BT, Inc., in Basking Ridge, New Jersey.
"The items will vary depending on the building type," Fernandes says. "On high-rise buildings, roofs and mechanical equipment are often the largest items included in a reserve fund. For townhouse communities, roofs, siding and asphalt paving are often the largest items included. Other items could include garage roof membranes below a pedestrian or vehicle plaza, common HVAC equipment, and fire protection equipment."