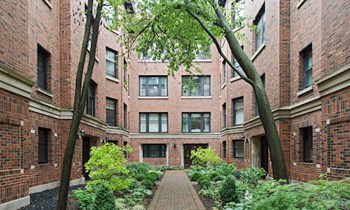 RE Journals reports that the firm of Avison Young has completed the sale of 317-325 W. Belden Avenue, a 19-unit condominium building in Lincoln Park, for an undisclosed sum, to an undisclosed buyer, who made an unsolicited offer.
In addition to representing the homeowner's association in the transaction negotiations, Avison Young principal James Hanson, vice president Jordan Mellovitz, and associate Marissa Rose—all based in the company's Chicago office—educated the board and unit owners on the specifics of Section 15 of the Illinois Condominium Property Act, which governs deconversion sales, and advised on strategies to maximize the value of the building if all pertinent parties decided to pursue a sale. According to Hanson, "Having overseen several Section 15 sales recently, our team had a strong understanding of the investor demand for condominium buildings with deconversion potential, as well as how to structure transactions in a way that protects the interests of unit owners."
Avison Young negotiated economic terms that were more than 55% improved over the initial unsolicited offer, according to RE Journals; 100% of the unit owners voted in favor of the deconversion sale. Given previous reports on the transaction and subsequent purchase attempts at other neighboring buildings, it seems likely that the "undisclosed buyer" is adjacent private school Francis W. Parker at 330 W. Webster Ave.
At a community meeting last month, representatives from the school revealed their plans to convert the condo building—which they reportedly purchased in the summer of 2019—into classrooms as part of an expansion that principal Dan Frank estimates will take about 10 years.
According to reporting by Block Club Chicago, the plan's design—which includes maintaining the existing facade while converting the building's courtyard into an atrium and building a bridge at the second-floor level to connect the building to the existing school over a shared alleyway—received general neighborhood support at the virtual community meeting.