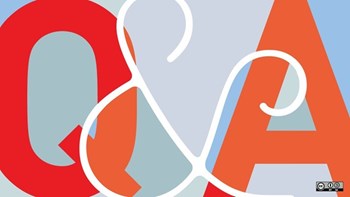 Q. A unit owner is using really foul language at some other owners continually. He goes as far as telling them they should die and fall down the stairs. The association has been notified many times and says they can't do anything. The rules and regulations state no owner can create disturbances and interfere with other owners' rights. He continues to break rules. The victims don't even talk to him and he starts filthy language. What steps could be taken?

A. "Conflicts such as the one described in this question are inherent in shared community living," says attorney James Erwin of Erwin Law LLC in Chicago. "Whether the conduct described is a result of the owner's natural personality or a result of medical conditions affecting the owner, the association and its board cannot simply turn a blind eye. The particular set of facts you set forth may or may not actually be a basis for legal action on the part of the association. There may be a number of corollary issues to carefully consider, such as rights of free speech, the possibility of mental illness which might implicate human rights statutes, and criminal implications of the subject owner's alleged actions.
"Your board, at a minimum, should be conducting an investigation and getting an experienced attorney involved. Although there is due process which must be followed, it is important to remember that the ultimate remedy available in Illinois to associations in extreme cases of repeat violations of the rules is the ability to judicially force an owner to sell his/her unit. But it is equally important to understand that this should be treated as, and will be viewed by the courts as, a remedy of last resort and only in the most egregious of circumstances. The board is subject to a fiduciary duty to reasonably investigate any complaints alleging violations of the association's governing rules.
"The board should start by sending the owner in question a Notice of Alleged Violation, giving the owner an opportunity to defend against the complaints at a hearing before the board (or a committee). It is then up to the board to make a determination as to whether the allegations in the complaint appear sufficiently meritorious to assess fines to the owner's unit account. If the fines go unpaid, or if the conduct continues unabated, the board should then consult with their attorney to discuss and approve the filing of a complaint for possession of the unit. If this action does not serve to remedy the problem or results in danger to the community, the board may, as noted earlier, seek to force the owner to sell the unit and leave the community."