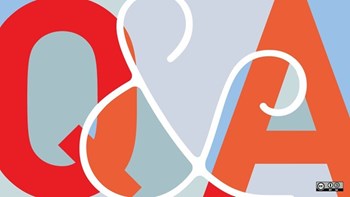 Q. Our association is self-managed with 12 units. An owner installed a dishwasher without any written request or approval from the board. The board told her that we believed this was a violation, since all 12 units share one water tank and one water meter. The water bill is included and paid with monthly assessments, and is the highest utility bill that the association pays. Our bylaws were written in the 70s, and laws change. The owner's defense here is that the dishwasher uses less water than doing dishes by hand. Are they in violation for not clearing the installation with the board beforehand? If so, what are our options?

A. Sima Kirsch, a Chicago community association attorney, responds. "The answer to your questions will be found in either your declaration/bylaws or your rules, regs, and policies or a combination of provisions found in the various documents," she says. "Without reading these documents, it's impossible to accurately answer your question. Generally, there might be a specific provision covering dishwashers (allowing them or not), or the governing docs may require the owner to request permission before making any changes to the unit, or if the change will have an adverse effect on the association.
"Some documents provide that if an addition, alteration, or improvement is made by a unit owner without the prior written consent of the board, then the board may, in its discretion, require the unit owner to remove the addition, alteration, or improvement and restore the property to its original condition, all at the unit owner's expense; or there might be a provision that provides that unit owner may not connect any machines, appliances, accessories, or equipment to the heating or plumbing system without the prior written consent of the board. If you determine that your documents have the same or similar provisions, the board may take the actions provided in those provisions.
"Many times provisions restricting installation of garbage disposals and dishwashers may be found in rules or policies. The fact that the owner claims it's cheaper to run a dishwasher is not relevant; it's whatever your documents say, and as a board you are obligated to follow the provisions. If your documents cover this issue, you may only avail yourself of the remedies provided in your documents. If you're not sure how to interpret the various provisions of your documents, then you should have them read by an attorney. Moreover, these provisions are not contained in just one section or one document—condominium documents need to be read as a whole as information is dispersed throughout the provisions. There is generally a provision that helps the board out with these types of matters, you just need to know where to look and how to interpret the language. Yes, laws change; however, your issue falls under the cover of governance issues and they are particular to each association and are not covered by the Illinois Condominium Property Act."