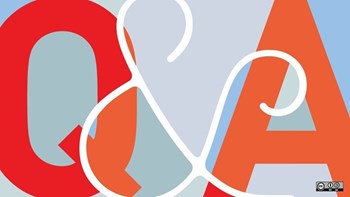 Q. I live in a five-story condominium with 24 units, 24 "designated" parking spots, and six undesignated spots. "Designated" means that only the 24 people with parking tags can park in any one of those 24 designated spots (but the spots are not individually assigned). Anyone can park in the undesignated spots. I have lived at this condo for 20 years. Twice before, I have held a garage sale in one of the designated spots, during which time I have parked my car in an undesignated spot.

Recently, I informed the board that I was going to hold a garage sale and was simply giving them the heads-up about it -- previously, no notice was given to the board to hold garage sales, but I was just being courteous. I was not expecting any reply.
But I did get a reply, stating that they got my "request" and my request to hold a garage sale was denied. The board cited "problems" with a prior garage sale (with no details) and pretended to not to have even been aware that I had previously held two garage sales -- which, if true, provides further evidence that the garage sales I previously held inconvenienced no one to the extent that the board weren't even aware that the sales occurred.
There is nothing in the bylaws or master deed specifically banning garage sales. Also, I have no other place to hold a garage sale —no family or friends nearby on whose property I could hold one. Is the board's action legal? Can they ban me from holding a garage sale? Can they limit the activities I can engage in within my parking spot (although undesignated, each unit owner has an ownership interest in a parking spot)?
A. "Whether inside or outside, there are generally three classifications of parking in a condominium association, and the implications of each are set by statute," says Chicago-based attorney Sima L. Kirsch. "These classifications are: assigned, deeded, or limited common element. Both deeded and limited common element parking spaces are listed on the deed with a deeded space being its own unit, with its own percentage of ownership, and a limited common element spot is attached as part of the unit parcel.
"An assigned parking spot is a common element and totally under the control of the association. With an assigned spot, you do not have any rights greater than the use of any one of the spots at any given time as a parking spot, if that is the use granted by the association. A board may choose to rent spots, or hold a lottery. Using a common element to undertake an activity or store property may be found to be a violation of the use and occupancy rules concerning nuisance and storing property in common areas, among other possible violations. The association has responsibility for the management and operation of its common elements, and it is the board of directors that has the authority to carry out these duties and responsibilities. Since an assigned space is a common element, if it is intended to have a use other than for its intended purpose (in this case, parking), the declaration will explicitly state what the other uses are. Some might permit other uses – but only with the consent of the board, however. Without the opportunity to review your documents these answers are general, and not intended as legal advice. One thing is for certain: when you purchase a condominium unit, you are agreeing to abide by the laws of the state and your association.
"Lastly, the law of condominiums is in a constant state of flux and ever-changing. There have been multiple cases brought by owners after they have purchased their unit, testing the question of the validity of a change to the association's physical structure, rules, use and occupancy restrictions, or changes in board application of the rules. The claim is usually based on a promise that a condition of the property, a matter of interest to them or right or privilege will not change, (a view will not be obstructed, a common element assigned parking spots will not be sold to a garage, no commercial uses are permitted, etc.)
"As the decisions from these cases uniformly point out, nothing is forever, so long as a board uniformly and fairly applies the law of the state and the association's operating documents when enacting, amending and/or enforcing rules or regulations."