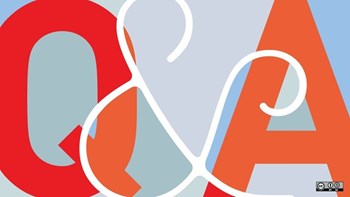 Q. My condo board, against the rules that require a vote to change the use of common property, is now using our paddle board court to store large equipment like pressure washers, etc. I asked about it at the annual meeting and they told me to ask the site manager to move the equipment whenever I want to use the court. This to me is unacceptable, since the property involved has still changed its primary use and, of course, the property manager does not work 24/7 and other ethical reasons. Also, the overall beauty of the area is compromised. Can I sue and force the association to buy back my property for what I paid for it and possibly include the cost of improvements I made, and even add in an index of how much property values in the area have increased since my purchase? I need help here. I am not being treated the same as other residents. Thank you.

A. "The owner is raising two distinct issues here," says attorney Nicholas Bartzen of the Chicago-based firm of Levenfeld Pearlstein, LLC. "First, what is the board's authority to alter or repurpose common element space without the ownership approval? Second, can he/she sue the association for the alleged drop in property values resulting from the alteration?
"First, in Illinois, the board has broad authority to alter or repurpose the common elements. The board's authority to oversee the common elements is governed by the declaration and the Illinois Condominium Property Act ('Act'), the latter of which, at Section 18.4(a), states that the board has the power and duty to 'provide for operation, care, upkeep, maintenance, replacement and improvement of the common elements.' Since the paddle board courts are now being used for storage, the board could take the position that it is 'replacing' them by changing their primary use to storage from recreation and thus acting under its rights under the Act. Therefore, under Illinois statute, the board has the power to repurpose the use of common elements without unit owner approval, especially because this particular repurposing is not costing any money—it leaves the ownership little recourse save for getting new board members elected to change the association's storage practices.
"Now, just to be clear, the fact that the board can use the paddle board court for storage without unit owner approval doesn't mean that the board could decide to build, say, a water park in place of the paddle board court, since most declarations limit the board's ability to spend money for capital improvements. Further, the Act states that if the cost of the water park exceeded 5% of the annual budget, the unit owners would have the option of vetoing the board decision via unit owner meeting and majority vote to reject it.
"Again, here, since there is likely no money being spent, there is little that the unit owners can do to overturn the board's decision.
"Second, the unit owner can always attempt to file an action against the association, but I doubt very much that the association could be compelled to buy back the property, since the Act requires 2/3 unit owner approval for the board to buy or sell any property on behalf of the association. Moreover, even if the unit owner proved that there has been a diminution in his/her property values compared to other area properties, proving that the diminution is directly attributable to the board's choice to repurpose the paddle board courts would be a tough sell."