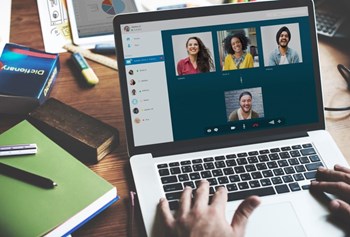 As teleworking has become the new norm during the COVID-19 pandemic, there are several methods by which association members or association boards can transact business in the absence of everyone gathering at the same time and location.

Virtual meetings help associations conduct business when not all members can be physically present. Tools such as Skype, GoToMeeting and Google Plus Hangouts allow board members to hear each other through microphones and speakers and to see each other through video cameras regardless of where they are located. And that old standby—the telephone conference call—remains popular and legal for board meetings, even though it doesn't allow participants to see each other, documents or other materials.
A variety of state provisions set out how association meetings can and cannot be conducted in the electronic age. Some statutes and regulations that cover corporations and nonprofit organizations apply to associations as well.
Experts advise association leaders to discuss options with legal counsel before deciding on a form of meeting technology and how to deploy it. In general, most board deliberations and decisions must be held in a fashion that allows board members to talk to one another contemporaneously and property owners to hear that discussion in real time.
Some state laws require that association committee meetings also be open to physical attendance or electronic monitoring. Some measures dictate that property owners attending board meetings be given the opportunity to address the board, as well as to listen to deliberations. And some statutes permit boards to vote by email in certain circumstances and to ratify such a vote in a subsequent public meeting.