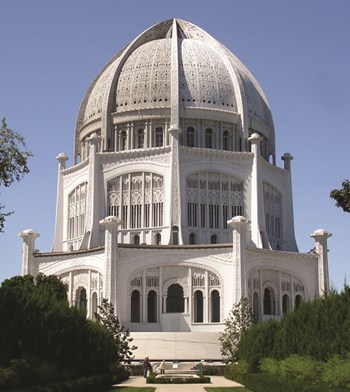 It is the hometown of current mayor Rahm Emanuel, actor Rainn Wilson and actress Virginia Madsen. But with its 14 miles of brick-paved streets, circa1925 street lamps, a plethora of trees, a top notch school system and a sprawling lakefront for outdoorsy types, it's no wonder that Willmette was ranked as the seventh best place to raise children, according to a 2007 Business Week article.
Located on the western shores of Lake Michigan, and a scant 14 miles from north Chicago's booming downtown arts district, this bedroom community is home to 27,087 residents who pride themselves on having a down-to-earth vibe and a small town atmosphere. The Village also ranks 46th on the list of highest-income places in the United States with a population of over 10,000.
The Early History
The village is named after Antoine Ouilmette, a French Canadian fur trader. Not much is known about Ouilmette's early life and background but conflicting reports say he was born in Lahndrayh, near Montreal in 1760. Another source notes that he was baptized as
"Antoine Louis Ouimet" on December 26, 1758 in the northwest Montreal parish of Sainte-Rose in what is now the city of Laval, Quebec.
Nevertheless, Ouilmette was employed by the American Fur Company. He moved to Chicago in 1790 and built a log cabin on the north side of the main branch of the Chicago River. Five or six years later he married Archange Marie Chevalier, a French-Potawatomi woman in what is known as Wilmette.