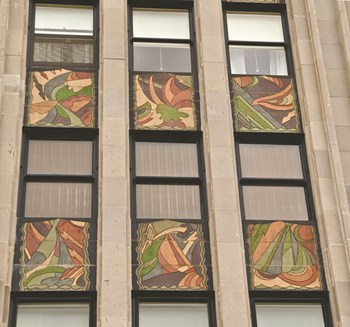 The Windy City has always been known for its fantastic, innovative architecture—much of it displayed in residential buildings. But while a lot of people appreciate the grandeur of a building like the Public Library or the Wrigley Building, most people don't put as much significance on residential architecture, or have much of a sense of the difference between styles of architecture, or their merits and drawbacks.
Knowing something about the different styles and ornamentation of Chicago's beautiful residential buildings, and having a basic understanding of architectural terminology can help both owners and board members relate a little better to their own buildings—and that appreciation can encourage community and pride of place in condos and rental buildings alike.
Building Atop Ashes
Even for those who haven't studied a whole lot of architectural history, Chicago is the Midwestern mecca of excellent buildings. But this town of famous facades wasn't always known for its grand designs. As is sometimes the case, some very bad times heralded the birth of something new and special.
A fire—the Great Chicago fire, to be more precise—broke out on October 8, 1871, and raged for two solid days. The flames ravaged the city, and by the time it was over, much of central Chicago had been destroyed. Commercial and residential buildings alike were gone, including the mansions of many of the old industrialists.
The fire killed some 300 people, and left more than 100,000 homeless—but it also left a scorched, blank slate for architects to build upon. In fact, architects from all over relocated to the city to aid in (and profit from) the rebuilding efforts. Out of the ashes came a new generation of buildings, styles, and star architects, among them Louis Sullivan, and his former protégé, Frank Lloyd Wright, who after parting ways with Sullivan pioneered the Prairie Style of architecture, which integrated architecture with the landscape.