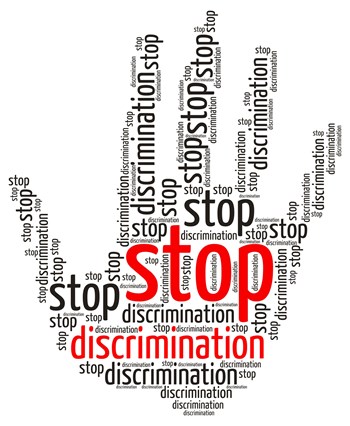 Despite the fact that most people would agree that discrimination is a bad thing, discrimination persists, which suggests either that existing laws against it are sometimes ignored, or that the legal definition of 'discrimination' isn't always clear. Fortunately, when it comes to condos, co-ops and HOAs there are laws at the federal, state and local levels to guide boards in making decisions that will steer them clear of the ethical breach that discriminatory practices represent, as well as the legal penalties that can follow.
A Bit on Biondi
And those penalties can be high indeed. In New York, for example, a pair of legal decisions around the turn of the last century —specifically, the federal Broome v. Biondi et al and the New York State Biondi v. Beekman Hill House Apartment Corporation —revolving around a finding of race-based discrimination against prospective co-op tenants resulted in board members learning that they could be held individually liable for decisions that violate the law. The case was significant enough that the decisions around it had reverberations that affect how discrimination law is discussed today.
In short, the Broome v. Biondi decision was the result of lawsuits brought against both the cooperative corporation and certain individual board members of Beekman Hill House at 425 East 51st Street in Manhattan in the late 1990s. Gregory and Shannon Broome, two young attorneys, were seeking to sublet an apartment, and found their ideal unit in Beekman Hill House. The process appeared to be going smoothly until the board found out that Mr. Broome was black. According to testimony, the tone of the board's communications with the Broomes immediately cooled, and after a contentious meeting, at which Mr. Broome was accused of being 'angry, aggressive, difficult, pushy,' the Broomes' application was denied. The couple fought back, bringing suit against Beekman Hill House and the board members who voted to deny their sublet. The case went to trial, and a jury ultimately found in the Broomes' favor, agreeing that the board members named in the suit had indeed discriminated against them in denying their sublet application.
According to the New York Times' May 14, 1997 account of the decision, "In returning its verdict on May 6, the jury found against the co-op as well as against the five directors who had voted to deny the sublet application. In granting punitive damages to the Broomes, the jury awarded $150,000 against the co-op, $125,000 against Mr. Biondi, $60,000 against...another board member, and $25,000 each" against three other board members. "The jury also awarded Mrs. Demou, the apartment owner, $107,000 in compensatory damages and $57,000 in punitive damages on her claim that the board had retaliated against her when she tried to stand up to it when it sought to deny the Broomes' application."
While not every state or region has a case the magnitude of Biondi, discrimination happens the nation over, and various judicial decisions inform what happens in its aftermath, as does the political and cultural climate at a given place and time. And recent rules passed by the U.S. Department of Housing and Urban Development (HUD) in October 2016 require boards to now be proactive in addressing any harassment of residents, so the responsibility to quash abusive, discriminatory behavior is only heightening.
The Cooperator spoke with several attorneys from different markets in effort to discern which major issues inform anti-discrimination law in their respective jurisdictions, and of what boards should be aware that may help shape law in the near future.
Culture Clash
Arguably the ripest areas in which discrimination issues arise are cultural, racial and religious. While some discrimination motivated by prejudice is blatant and easily called out, the cultural conversation is nuanced and constantly in flux, sometimes causing conflict where they may not be any malicious intent.
One evolving area in the culture today is the evolution of the once-traditional familial structure. LGBTQ couples and single or adoptive parents are increasingly common, and bear no more scrutiny than a mother/father nuclear family structure. "Many households today consist of two men or two women together raising a family, and this is a newer lifestyle than that which some people are familiar," says Scott B. Piekarsky, Esq., managing member of Piekarsky & Associates, LLC in Wyckoff, New Jersey. "A lot of the old guard is not very accepting of this, and they may react in a rude or discriminatory fashion — which is a HUD violation, and a violation of the Fair Housing Act. The reaction used to be more in the line of 'Oh grow up; stop picking on your neighbor,' but due to [the aforementioned] recently passed regulations, it's now a question of violating federal law, and these instances are being handled with increasing severity."
Oftentimes, the legal question around a cultural or racial dispute is not just whether or not bias was present and provable, but whether the association at large should assume any responsibility over the conflict. Henry Goodman, a principal with Goodman, Shapiro & Lombardi, LLC in Dedham, Massachusetts, relates an example:
"Several years ago, there was a claim of racial discrimination wherein an African-American unit owner and his Caucasian neighbor were not getting along. The white individual had made some racial slurs. At some point in time, the association decided to re-stripe its parking lot, and asked individual unit owners to find alternate parking. A dispute arose between these two unit owners over a space. During this dispute, the Caucasian individual hurled yet more racial slurs at the African-American owner. Coincidentally, several members of the board walked past this skirmish – and overheard the slurs, but then hurried on to a meeting" without intervening.
"The African-American unit owner complained about his treatment to the board, which responded that the events in question were part of a neighbor-to-neighbor dispute, and the board therefore would not get involved," Goodman continues. "The owner then took the claim before the Massachusetts Commission Against Discrimination (MCAD), alleging that the association was maintaining a hostile housing environment. The association asserted that it should be relieved of any liability, as it did not itself engage in any racially hostile activity. It stated that, in fact, it did nothing.
"A ruling was made that, because the discriminatory action took place on common property under the sole control of the association, the fact that the board did nothing did constitute the maintenance of a racially hostile housing environment, and was therefore discriminatory and a
violation of the African-American unit owner's civil rights," Goodman concludes. "A very heavy fine was imposed against the association."
And Michael C. Kim, principal of Michael C. Kim & Associates in Chicago, has encountered questions from owners pertaining to neighbors' religious practices, from Jewish owners hanging mezuzahs on doors to Muslim residents using outdoor common areas for prayer, to the wearing of overtly religious garb in pool areas. "We had a question posed regarding Muslim residents, as their standards of modesty require that they dress differently at the swimming pool than non-Muslims," says Kim, "and our advice is that as long as what they're wearing and how they behave jeopardizes neither safety nor sanitation of the pool, then that's their business."
Ability Variance
One of the most basic accommodations that an association has to make is the adherence to the Americans with Disabilities Act (ADA) when it comes to providing access for differently-abled persons throughout the property. Failure to do so is not only ethically suspect, but can lead to a slew of costly legal problems. Should a disabled prospective buyer or current owner make a request that is within the association's means only to have that request denied, the association may find itself facing a discrimination accusation.
Goodman indicates that Massachusetts statute defines discrimination on the basis of handicap as including but not limited to "a refusal to permit or to make, at the expense of the handicapped person, reasonable modification of existing premises occupied or to be occupied by such person if such modification is necessary to afford such person full enjoyment of such premises..."
Here, reasonable modification includes, among other considerations, "making the housing accessible to mobility-impaired, hearing-impaired and sight-impaired persons, including installing raised numbers which may be read by a sight-impaired person, installing a doorbell which flashes a light for a hearing-impaired person, lowering a cabinet, ramping a front entrance of five or fewer vertical steps, widening a doorway, and installing grab bars."
And while those basic guidelines set the standard for accommodating those with physical disabilities, a growing conversation among many board-management teams and their legal counsel revolves around emotional and psychological considerations, especially in regard to the ownership of support animals. While emotional support animals are increasingly seen as valid remedies for psychological issues such as anxiety and depression, conflicts can arise when a person attempts to bring a dog into a no-dogs building and offers up a murky case as to why this should be permissible.
"We are entitled to have at the very least some basic substantiation [when it comes to an owner or potential buyer's need to keep an emotional support animal]," explains Kim. "Otherwise it becomes quite clear fairly quickly that the situation is illegitimate. If someone has had a dog for 20 years and has never expressed emotional support needs [related to that dog] in the past, and then suddenly wants to bring that dog into a building with a no-dog policy with either no or very thin support [for the emotional support claim], it appears ludicrous. We don't want to infringe upon someone's right to privacy in regard to medical conditions — nor are we trying to diagnose anyone; we're simply trying to get something that gives the board credible support as to why it may need to waive existing dog restrictions to accommodate an individual, and we're entitled under HUD regulations and Justice Department pronouncements as to what verification we're entitled to see. The board has a fiduciary duty to reasonably enforce its covenants, and if it's to make an exception due to a legal requirement, it should have something in its records to justify that accommodation being extended."
Piekarsky concurs, and notes that there are federal policies and guidelines which a board can follow when vetting those with emotional support animals. "There's an evaluative process a board goes through, wherein it's entitled to a letter of some sort from a healthcare provider," he says. "The policies exist on a federal level. They're pretty much pre-written and just need to be adopted by associations, but many of them don't do so. It's important to be aware that guidance exists, and to have a policy in place, such that a board knows how to deal with people when issues like these arise."
"We find that sometimes when we ask for the most simple supporting documentation from a mental health professional, these people either go away and never follow up, or they get argumentative and claim that they need not produce anything," Kim continues. "And that to us is somewhat of an indicator that this isn't an entirely bona fide situation."
It's also worth noting that, in most cases, service animals are not to be treated as pets. A board can enact reasonable rules in regard to safety and sanitation, but if an association dictates that pets cannot enter common areas, that prohibition does not extend to legitimate service animals. However, Kim points out, "We can't have an emotional support animal that barks all night and keeps everyone awake, or lunges at other people or animals."
Live and Let Live
The nature of communal living is such that people of all stripes may be commingling and contributing to the betterment of a property and a lifestyle. While this provides opportunity for conflict, it also provides an opportunity for harmony, if those occasional conflicts are managed with care and good judgment.
"Frankly, sometimes you have to say that both sides of a conflict need to be a little more reasonable and balanced as to how they interact with people," says Kim. "You're in a diverse culture, and you're going to have some people who are more conservative within their respective group, while others may be non-affiliated with any group."
And if a board is in doubt as to whether a situation in its community constitutes any sort of discrimination, or even as to what qualifies as discrimination in 2017, it's always wise to consult professional legal counsel. "It's not a big production to engage counsel, sit down and present your documents," urges Piekarsky. "We'll review the documents and let you know what you're doing right; what, if anything, you're doing wrong; whether there's something else you should be doing. And it's really not a costly exercise to get counsel onboard to adopt a policy and give some guidance. It's a hell of a lot more expensive to do so reactively if there's a complaint to deal with."
Michael Odenthal is a staff writer and reporter for The Chicagoland Cooperator.