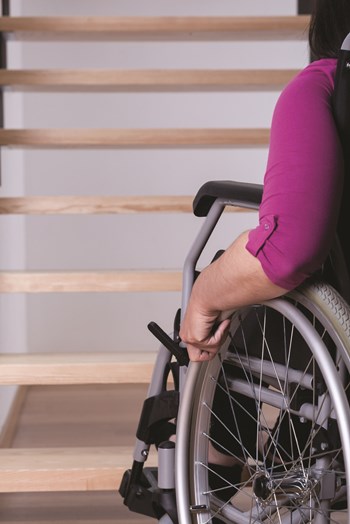 It may be a surprise to some that Chicago is a rather youthful city. Only about 10 percent of Chicagoans are over the age of 65, compared to 13 percent of the entire United States. Forty percent of the city's seniors have a disability, according to the last census—and almost no one considers the multitude of things, from natural disasters to heavy snow storms, that could occur and send their lives into disarray.
It's not just the elderly either, 10 percent of all Chicagoans, almost 300,000 people, are living with a disability and will likely require additional assistance in the event of an emergency. Then there's the roughly 600,000 young children and teenagers under the age of 18 that also require extra care in an emergency.
Most condominiums, multifamily buildings, and planned communities have policies and procedures in place for emergency evacuations and alerts, but a proactive plan to insure everyone's safety and security before disaster strikes isn't static. Annual reviews, updates, and revisions will be required to keep everyone safe, healthy and out of harm's way. Boards, property managers and the residents themselves all have a role to play in making sure everyone is taken care of in the event of an emergency situation.
Everyone Has a Part
The Red Cross, in their seminal pamphlet on the subject, "Disaster Preparedness for People with Disabilities," says, "It is important for everyone to be prepared to meet his or her basic needs by storing food and water for a minimum of three days or more," and those with disabilities "should also be ready to meet your specific disability-related needs by storing sufficient oxygen, medications, battery power, etc., for at least seven days after a disaster."
That advice should not only be heeded by the disabled but also by the elderly, as many are on some form of medication. It's better to be prepared. "Getting medicine can be so essential for people, so I would recommend using a mail order prescription service, since they'll send it three months in advance. So that or using a local pharmacy that will deliver for you are things we would recommend," says Robert Mapes, the director of program and community support at Age Options in Oak Park.