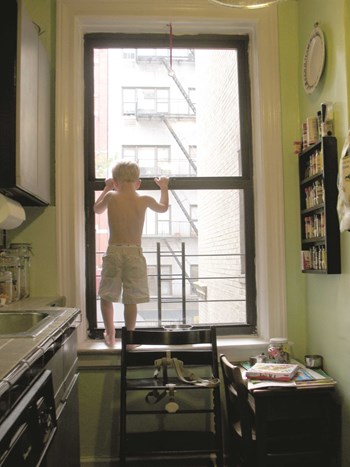 Those who've lived through a Chicago winter know they don't call this the Windy City for nothing. Winters here can be brutal, and most building's exterior structures, or 'envelope' are the first area to suffer wear-and-tear. Allowing leakage of warm air from a compromised or inefficient building envelope is like tossing away money on lost energy.
Anyplace there are connections in a building's envelope, whether they are seams in the roofing material, the area where a window is connected to the structure, or elsewhere, there is a tendency for the connection to break down or wear out. Windows are a frequent spot where the weatherproof seal fails, but a savvy resident can learn to see the telltale signs of imminent window failure.
Sometimes, windows just need to be replaced, especially if they are outdated and no longer perform their function well. But how do you tell? With a bit of knowledge, co-op and condo residents can be aware of the money being saved or lost as a result of the type of windows they have. With that knowledge, they can plan accordingly.
Preserving Architecture
Chicago's condominium market includes many high-rise buildings, located mostly along Lake Michigan's shorefront. Many of these older high-rise buildings have large single-glazed windows, with small operable window units at the bottom for ventilation, or curtain wall window systems. Other city condo buildings are low-rises, with an average height of two to eight floors, many of whom have windows that are double-hung.
Windows in low-rise buildings often can be improved with new vinyl or aluminum replacement windows. Due to the large amount of manufacturing companies, the cost of those windows is relatively low and replacement is simple, easy and doesn't create any special problems for the resident or the board.