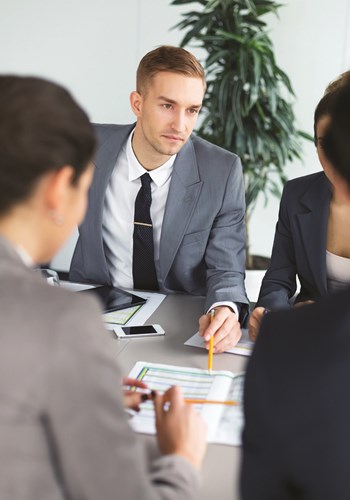 Even if your condominium or homeowner's association (HOA) is a fortified castle atop a hill and surrounded by a moat, one day, someone will hit it with a really big rock, and thus it's inevitable: work will be done, repairs will be made, the sun will set. But some projects are of greater consequence than others, and these are often referred to as "capital improvements."
The New York Department of Taxation and Finance defines a capital improvement as "any addition or alteration to real property that meets all three of the following conditions: It substantially adds to the value of the real property, or appreciably prolongs the useful life of the real property. It becomes part of the real property or is permanently affixed to the real property so that removal would cause material damage and it is intended to become permanent."" In Chicago the definition is a bit more ambiguous, but it's still a term derived from accounting that carries the same basic connotation, not to mention the same substance. These aren't regular maintenance tasks, but significant endeavors that may involve a dialogue, vote, or even additional financial contributions from ownership on top of the regular monthly assessments and fees. It's important for a board to plan from day one for these types of projects, lest it be caught unawares as the sky—or possibly the roof—comes falling down.
Legalese
As a capital improvement is mostly, again, an accounting term, there is no cut-and-dry statutory definition, according to William O. Chatt, a partner with the law firm of Chatt & Prince in Burr Ridge. Section 9(c) of the Illinois Condominium Property Act, which addresses this type of project, states that the board may consider a reserve study to one day fund said projects, but is not bound by funding levels recommended by the study. Therefore, an association has some wiggle room as to how it saves for the inevitable rainy day. But a board would be wise to play things rather safe.
To delve further, Chatt explains that "by the statute itself, a board is supposed to be funding reserves, with an eye toward capital improvements or the eventual reparation or replacement of an aging system. What the act does not implicitly state is what the amount in that reserve should be. It simply uses the term 'reasonable.' So that begs the question, what is 'reasonable?' And as attorneys, it's our job to advise a board to do a reserve study." This reserve study should aim to gauge the age, wear, and remaining shelf life of an existing element of the property, and thus determine what that 'reasonable' number should be.
"If someone does push me to quote a specific figure," continues Chatt, "I refer them to HUD underwriting requirements for condo-based loans. HUD wants to know that 10% of collected assessments are being put aside for reserves. Now, an association by no means has to do that, but, coming from HUD, it's persuasive."
So what projects tend to fall under this umbrella? "They're usually price driven; that's part of the equation," says Dale Nusbaum, senior vice president of Hillcrest Property Management in Lombard. "But we're generally talking about major lighting projects, pool deck refurbishment, security system replacement/installations, exterior painting and new roofs."
As to whether there are specific tax implications inherent in a capital improvement project, Nusbaum defers. "If it were an income-producing property rather than an association, typically I would say yes, as you can ordinarily depreciate the expense over a number of years," he says. "But associations are generally not-for-profit entities, so I don't believe that would necessarily apply, and I'm not aware of any other benefits, as far as taxes are concerned."
When Them Gears Get to Turning
Once it becomes abundantly clear that an association is faced with an impending capital improvement, the first step, as is oft the case, is to turn to the declaration, as each association's guidelines for pursual may vary.
"Not too long ago, before the Palm case was decided, a board might get together over a football game and discuss business while munching on popcorn," recalls Chatt. "They'd emerge and say 'we've decided X, we've decided Y,' and they're handling affairs outside of meetings that are open to membership. But the Palm case established that this was unacceptable; if a board is going to discuss board business, the membership needs to be aware. A capital improvement is going to affect people's pocketbooks. It needs to be put on an agenda, explained in as specific terms as possible, and, should the declaration call for a specific percentage of ownership to vote, then you do what you have to do."
By way of background, Palm II (Palm vs. 2800 Lake Shore Drive Condominium Association), a precedent-setting legal decision, handed down in 2014 by the Illinois Appellate Court, generally mandated that there could be no more closed workshops or executive sessions, when boards meet for the formal purpose of conducting business. The only exceptions for closing a meeting would be if litigation, rules violations, or financials were to be discussed; votes, however, would have to be in an open meeting. Palm II also ruled on meeting notice, email canvassing, having a proper quorum, financial reserves, what can be delegated to a manager, and what constituted a lawful gathering for a meeting.
A dedicated property manager can be quite useful in these scenarios, of course. "The board will generally look to us for guidance," agrees Nusbaum. "A manager will help set the specifications before the board seeks bids for a project, or the manager would help obtain an engineer to iron out the specs, and then directly collaborate on the bidding process. We often supervise all aspects of these projects."
As to whether there's a spending cap limiting how much money can be delineated toward a capital improvement project, Chatt stipulates that there is not. "The main concern is that a board takes the steps necessary to arrive at an informed decision. I come from a construction family where the motto was 'you get at minimum three bids, you throw out the high, you throw out the low, you go down the middle, and no one will argue with you.' Now, is that proper Business Judgment? I don't know. But as long as a board makes a concentrated effort, were someone to challenge them, they can legitimately say 'we did what we were supposed to. We contacted professionals who provided us the information needed to proceed, we obtained bids and we made a call."
Short Money
Were an association to find itself unable to pay for a necessary capital improvement project from its reserves, it could conduct a special assessment of ownership to help fund the work. But were THAT out of the question, the next move would be to seek out a loan.
"A board should definitely look to management for guidance as to whether a capital improvement project qualifies for a loan," says Nusbaum. "We would gather information regarding several banks that we would work with, report back to the board as to the various terms and rates, and then we would get directly involved with filling out the application which the bank would require."
In regard to board mechanics during the lending process, Chatt suggests that everyone may be involved. "The president may be the point person, or they could delegate to the secretary or the treasurer. Typically, under a declaration, the president has the power to sign contracts. However, one of the things a lender is going to want from an association and its attorney is an opinion letter that the association has the authority to take out a loan. The accountant may be involved as well, as, in any underwriting process, the lender will want to see financials."
And while Chatt mentioned above that there's no fiscal limit as to how much an association can spend on a capital improvement, Peter J. Santangelo, president of Community Advantage, a financial services firm in Palatine, notes that many associations have within their documents a specific cap that would trigger call for a member vote. Santangelo has 14 years of experience banking with associations, much of which involves putting loans toward projects mentioned above.
"We usually deal with associations that are replacing an existing item with one of like quality," he explains. "It usually falls within a board's authority to repair and replace an item at similar cost. But if the expense is for an upgrade or an improvement to an existing item, the declaration and bylaws may require a member vote."
A lender will look at several criteria when determining whether an association can borrow the needed capital. "We usually review the delinquency, the owner occupancy, ability to cash-flow - i.e. how they're handling out-of-pocket expenses, whether it's out of operating budget or if they plan to carry out a special assessment," Santangelo explains. "And every association is different, so they qualify based on differing variables. Some banks will accept 15% delinquency [before granting a loan], some only 10%. But the majority get approved."
Santangelo notes that, while he sometimes deals with management companies, he prefers to present directly to boards. "It certainly helps to give our proposal to the association rather than have an intermediary try and explain what our thought process is."
The Last Word
"Boards come to us a lot regarding capital improvements, and, truthfully, it's not something that necessarily requires a lot of advice," says Chatt. "They know better than anyone as to whether a roof is in bad shape. To the extent that something may turn into an emergency, that's a horse of a different stripe. If snow causes your roof to collapse, that's not so much a capital improvement as it is an emergency repair. And the point is, don't get there—ever. Even if it's due to a board's benevolence or hesitation to raise fees on unit owners via a special assessment. They're running a business, and owe it to ownership to treat it as such."
Michael Odenthal is a staff writer for The Chicagoland Cooperator.