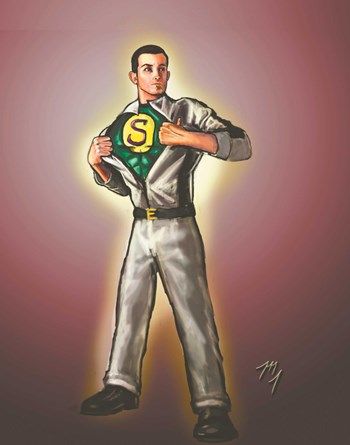 In Chicagoland, your building maintenance professionals are the chief engineer, head engineer, or sometimes, even the janitor. Regardless of title, these people keep the home fires burning and make sure every apartment building runs smoothly.
Condo boards make important decisions on behalf of their buildings and associations, and property managers attend to daily administrative tasks, but if you want to know exactly what's going on with a building at any given moment, you should probably ask the building's engineer or janitor. He or she is, or should be—intimately familiar with every nook and cranny of the structure, including its physical plant, various pieces of equipment, daily maintenance needs, and so forth. Building engineers also assist residents with repair requests and other jobs—so much so that sometimes an appropriate job description gets a little blurry.
The Job Itself
Each building's needs are different, but for the most part, engineers are expected to do everyday repairs and maintenance, and hire specialists to do bigger jobs. So on any given day, the engineer may be found fixing leaky facets, changing outlets, replacing filters on heating and air conditioning units and checking swimming pool levels.
According to Gary Nielson, who is the chief engineer at 6166 North Sheridan in Chicago, "You maintain your boiler rooms, all your equipment, do monthly maintenance, you perform weekly walk-throughs of the property, constantly making notes and recommendations."
The engineer is also the person who will be finding outside vendors, taking bids from those vendors and overseeing the work, says Tom Dobry, executive director of the Service Employees International Union (SEIU) Local 1 training center in Chicago.