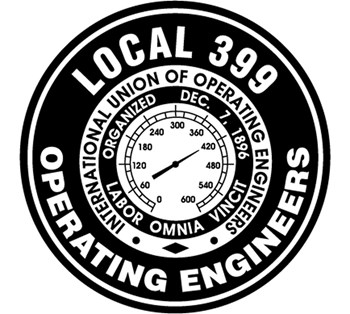 He makes sure you feel safe and secure in your Lincoln Park condo building. He is the building engineer who fixes your bathroom leak. She is the reason you receive your important mail on time. These folks are part of the thousands of unionized service workers in Chicago, many of whom work in the city's multifamily condo communities. Two unions in Chicago—SEIU Local 1 and IUOE Local 399–represent workers from a variety of fields including janitors, security officers, stadium and theater workers, doormen and resident managers, chief engineers, superintendents and maintenance workers.
SEIU Local 1
The Service Employees International Union (SEIU) is one of the fastest growing unions in America, unifying more than 50,000 service workers in Illinois, Indiana, Wisconsin, Michigan, Missouri, Ohio, and Texas in the Local 1 chapter. It is also the largest property services union nationally, with 225,000 members in the building cleaning and security industries, including janitors, door men and women. SEIU is also the largest health care and public services union, with 900,000 and 850,000 members in those fields, respectively.
The union's history can actually be traced back to this chapter in Chicago. In 1921, a group of primarily immigrant janitors working on the South Side decided to organize and form a cohesive unit of workers. They created Local 1 and won their first city-wide union agreement shortly thereafter.
"Local 1 janitors founded our union on the principle that when all workers who do the same work join together—regardless of race, gender, religion, or other differences—they can have the strength to raise their wages and improve their working conditions," says Nell McNamara, communications specialist at Local 1.
This same principle is in effect to this day. Local 1 strives to provide secure jobs and fair contracts to its members while making sure that member voices are heard in all governing processes. Members in all fields are able and encouraged to vote for local officials, attend quarterly city meetings, and vote on contracts, which are updated and negotiated every few years, says McNamara. The Executive Board, which is the highest governing body of the union, is comprised of members from all Local 1 cities. Carl Rocconi, director of residential services at Local 1, a member for 28 years, began as an organizer and moved up to director of the division.