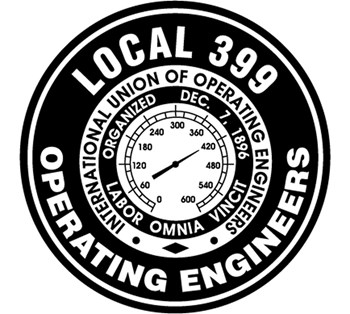 He makes sure you feel safe and secure in your Lincoln Park condo building. He is the building engineer who fixes your bathroom leak. She is the reason you receive your important mail on time. These folks are part of the thousands of unionized service workers in Chicago, many of whom work in the city's multifamily condo communities. Two unions in Chicago—SEIU Local 1 and IUOE Local 399–represent workers from a variety of fields including janitors, security officers, stadium and theater workers, doormen and resident managers, chief engineers, superintendents and maintenance workers.
SEIU Local 1
The Service Employees International Union (SEIU) is one of the fastest growing unions in America, unifying more than 50,000 service workers in Illinois, Indiana, Wisconsin, Michigan, Missouri, Ohio, and Texas in the Local 1 chapter. It is also the largest property services union nationally, with 225,000 members in the building cleaning and security industries, including janitors, door men and women. SEIU is also the largest health care and public services union, with 900,000 and 850,000 members in those fields, respectively.
The union's history can actually be traced back to this chapter in Chicago. In 1921, a group of primarily immigrant janitors working on the South Side decided to organize and form a cohesive unit of workers. They created Local 1 and won their first city-wide union agreement shortly thereafter.
"Local 1 janitors founded our union on the principle that when all workers who do the same work join together—regardless of race, gender, religion, or other differences—they can have the strength to raise their wages and improve their working conditions," says Nell McNamara, communications specialist at Local 1.
This same principle is in effect to this day. Local 1 strives to provide secure jobs and fair contracts to its members while making sure that member voices are heard in all governing processes. Members in all fields are able and encouraged to vote for local officials, attend quarterly city meetings, and vote on contracts, which are updated and negotiated every few years, says McNamara. The Executive Board, which is the highest governing body of the union, is comprised of members from all Local 1 cities. Carl Rocconi, director of residential services at Local 1, a member for 28 years, began as an organizer and moved up to director of the division.
According to Rocconi, the principles and goals of unions span beyond just their members. "We want to improve the lives of not only our members, but also every working man, woman, and child out there," he says. "Unions were at one time the economic agent that drove wages and standards, such as paid vacations. If it wasn't for unions, I think a lot of people who weren't in unions wouldn't be enjoying the benefits that we earned for people over the years."
In addition to competitive pay and benefits, Local 1 also offers members the ability to learn the most recent and innovative skills in their field through a newly executed training program.
"One of our biggest accomplishments over the past years is that we have implemented a training fund, which is an employer contributed fund," says Rocconi. "It is a continuing education program that is in partnership with our association and Apartment Buildings Owners and Managers Association. It is probably one of the best things that we did because it increases our members and their employees' skill level, knowledge, ability by going to the classes. It has been an invaluable tool [for] moving people to that next level."
SEIU as a body also maintains a robust scholarship program for members and their families. Through several different programs, SEIU awards dozens of scholarships that enable members and their children to pursue their educational goals at accredited colleges, universities, and technical schools. Local 1 offers 22 scholarships, each for up to $10,000 for children of members.
Local 399
Local 399 is a chapter of the International Union of Operating Engineers (IUOE) in Chicago. The chapter primarily represents both private and public sector stationary engineers, service workers in buildings, facilities, and petro-chemical centers.
As with SEIU, the local Chicago chapter was the founding catalyst of this union, with 11 professionals meeting in 1896 to form the National Union of Steam Engineers of America. Many Canadian workers joined the union a year later in 1897, changing the name to International Union of Steam Engineers. Members of the union were able to utilize their advanced skills in the rebuilding of San Francisco after the 1906 earthquake as well as in the U.S. war efforts in Europe, Korea, and Vietnam, where many IUOE members built roads, airports, and military bases. Members partook in national construction projects including the Hoover Dam, the Empire State Building, and Chicago's own Willis Tower, the former Sears Tower.
Today, Local 399 has over 10,000 members in Illinois and Indiana, representing both public- and private-sector skilled maintenance workers who operate and maintain building systems in commercial buildings, office buildings, hotels, schools, universities, hospitals, and more. According to the group's website, "Representation of our membership is at the core of Local 399's mission. From ensuring protection of prevailing wages to alleviating health care costs through coalition building, to improving our contractor and building partners competitiveness, Local 399 is one of the largest and strongest local labor unions in the country. We offer classes and seminars at our new, state-of-the-art training facility designed to ensure that Local 399 members are the safest, most productive, highly skilled workers in the country."
Training the Workforce
Local 399 offers a variety of training courses and seminars to educate, train, and challenge members to meet and exceed industry demand. Classes include topics such as boiler operations, indoor air quality, electricity, energy conservation, basic HVAC controls, indoor air quality, facilities sustainability, boiler license prep, engineering and locksmith training. Special training for chief engineers is also provided. Classes are held at the new, state-of-the-art training center in Chicago and several classes are also available online, providing flexibility for busy members. For information on the course schedule, contact Jim Coates at 312-372-9870 at ext. 4122.
The union also offers an online certification in Facility Management through a partnership with Ferris State University in Big Rapids, Michigan. Courses such as planning and budgeting operations and project management prepare members for successful completion of the International Facility Management Association's Certified Facility Management Exam. For more information, contact Diane L. Nagelkirk at 231-591-2630.
The union also offers scholarships to its members. Scholarships of $1,000 each year will be given to a son/daughter of members in good standing of Local 399, who are graduating from high school in spring 2012. Scholarship eligibility is for a 4-year college or university, and other qualified continuing education program. Selection for recipients of the 2012 Anne Gindorf Scholarship will take place at the General Membership meeting on Thursday, June 7, 2012. Applications must be received by the Scholarship Committee, IUOE Local 399, 2260 S. Grove Street, Chicago, IL 60616, before that date.
SEIU Local 1 and Local 399 are two trade unions in Chicago striving to provide members with opportunities and benefits that will help them excel in the workplace. By attracting individuals in similar industries, the unions are able to form a united and skilled labor force that retains a strong presence in the service community.
Maggie Puniewska is an editorial assistant at The Chicagoland Cooperator and other publications.