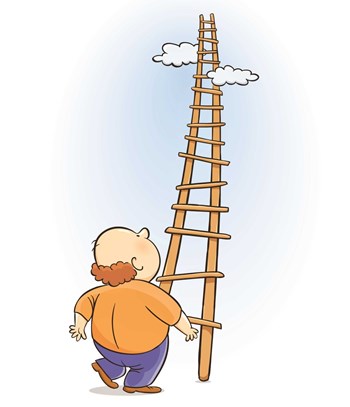 This country was founded with a heavy dose of independence and a strong "Do-It-Yourself" attitude. The DIY mindset, with roots in Europe and European culture, crossed the Atlantic Ocean with the earliest immigrants and became part of the American tradition of personal and community responsibility. Many of the first waves of settlers were expert craftsmen in their own right; they were the professionals and skilled tradesmen who wanted to build a new country literally from the ground up. Those early settlers helped themselves and their neighbors build homes, businesses and towns. Barn raisings were community events where everyone showed up to work and then to socialize.
Check Your Governing Docs
Now two centuries later the DIY mentality is still alive and well, community association lifestyles require a hard look at who does what, how and when. Homeowners and condo owners associations and property management companies provide an extra layer of governance and protection for residents who enjoy this type of community. There are also bylaws, Articles of Incorporation, and the Declaration of Covenant, Conditions and Restrictions (CC&Rs) to be considered when repairs and major projects are on the drawing board.
Doing-it-yourself might not be the best course of action, and in the end DIY may not even be the least expensive way to handle maintenance and repairs. Even now in this post- recession climate, economic concerns and ways to save funds are only part of the equation. Boards will have to look at hidden costs and long reaching effects to determine the best course of action when a DIY project is brought to the bargaining table.
Bill Worrall is a vice president of client relations and business development for FirstService Residential, a national property management firm with more than 20 locations throughout the U.S., including Illinois, New Jersey and New York. He has a dozen years experience, and more than a few innovative approaches to property management. Worrall says well-developed job descriptions are an excellent way to proactively manage questions and concerns about DIY versus calling in a professional.
"When the board is reviewing jobs for the staff, an accurate job description, explaining duties and expectations is a must. A definitive job description makes it easier to determine what jobs should be out sourced or subbed out and which jobs can be safely managed in house," he states.
Worrall finds standard maintenance and routine preventive care are the most typical duties handled by on-site staff. Changing light bulbs and preventative maintenance on equipment are usual DIY duties, while specialized repairs and projects should be subbed out to the appropriate contractors. Anything work that requires a permit or certification, such as elevator and pool maintenance/repair, necessitates hiring a professional. Do otherwise and the consequences could be severe. For instance, if pool chemicals are mixed incorrectly, severe injury may result, and if proper levels of chemicals and temperatures are not maintained, illness and even death may result from the growth of harmful bacteria.
Preventative Maintenance Important
Worrall is an advocate of preventative maintenance, with programs designed to extend the life of equipment and furnishings and requiring less annual expenditure. He has seen some economic upturn in the last two years, but feels 2007 to 2011 were expensive years for most HOAs and condominium associations. Careful attention to prevention maintenance will show up in reduced cost and an improved bottom line.
Another proactive management tool used by Worrall and FirstService is the practice of hiring and training in-house advisors. "Having our own in-house staff members who knows how to obtain bids and proposals is powerful," he explains. Worrall also likes to utilize successful maintenance supervisors as contractor managers. These managers can oversee all the contractors, making sure all needed licenses, and certifications—both state and local—are correct and up to date. "Our first duty is to protect our clients, and that begins with risk management," he says.
Jane F. Bolin, Esq. is a managing partner with the law firm of PeytonBolin, PL, a national law firm with locations in Florida, New York and New Jersey. "The reason that most associations use in-house staff for light maintenance and repair is for cost saving," she explains.
Bolin agrees with Worrall that the projects best handled in- house are those that do not require a permit or license. "For example touching up paint, pressure washing common areas, cleaning the club house and facilities, or changing light bulbs and sweeping the pool," she states.
Bolin cautions there are liabilities to be considered any time an association decides to do-it-yourself: if a permit or license is required, bring in a professional. "The association must have the proper insurance coverage for general business liability, property, and workers compensation and in some cases, additional insurance coverage options such as lost key coverage, business crime, glass breakage, and damage to tenant's property." Another major consideration when DIY is being considered is the warranty that may be involved, Bolin warns.
"Oftentimes manufacturers require the use of trained or otherwise specified contractors or warranties and guarantees may be void." Bolin, like Worrall feels strongly about using clearly stated job descriptions.
Timeliness and cost savings are perceived benefits of DIY—a project done by in-house staff can be accomplished quicker, with more savings, and also with more privacy; as long as warranty and liability issues are carefully addressed beforehand.
Consult With Your Insurer
Experts recommend boards fully discuss the size and complexity of any job being considered, and to understand the licensing and permitting requirements for the city, country and state. If DIY is being considered, a board should consult with an insurance agent to understand the worst case scenario, and governing documents should always be reviewed. A board should strive to make a good business decision for the overall community and the individual residents.
While a spirit of DIY may be admirable on a personal and private basis, it is clearly a topic for close scrutiny when HOAs and condominium communities are considering anything other than the most minor jobs. Experts agree the problems may very well outweigh the time and money saved by DIY projects.
"We take a dim view of [boards] trying to do maintenance projects on their own," says Joel Davis, the regional marketing director of Community Association Underwriters of America, Inc., which has 29 locations across the states including Illinois, Massachusetts, New Jersey and New York. "We understand how they're trying to save money, but many times they're not qualified. Certainly, it could lead to increased hazards on the premises, and this in turn could lead to claims and higher premiums, as far as property losses go. But on the flipside," he continues, "there's certainly increased exposure for bodily injury to volunteers as well, so it's a two-edged sword—there's the property claims from not doing the repairs correctly and then there's the bodily injury claims from doing activities they're not used to doing and not being properly supervised."
Furthermore, fines might be imposed for failure to pull a permit, staff, residents or guest may be injured by work that is poorly or incorrectly finished, actual property may be damaged resulting in the need for more extensive repairs, warranties may be voided and finally liability issues may be expensive and detrimental to the entire community. A DIY project will not have any type of warranty, and if a do-over is required due to poor quality or the discovery of the need for a permit, any original savings will be lost.
Hiring licensed or certified individuals as part of the maintenance team may prove to be a saving factor, but those credentials must be renewed and updated on a regular basis so some built in expense has to be expected. Adequate insurance to cover any and all liability issues is also a must when a community is considering a DIY project, and the cost of upgraded or expanded insurance coverage may outweigh any DIY savings.
Overall, when projects are extensive, involve electrical, mechanical, or recreational work or improvements, heed Davis' advice and call in the professionals. Better yet, he recommends hiring professionals endorsed by the Community Associations Institute (CAI) and the Association of Condominium, Townhouse and Homeowners Associations (ACTHA).
Check with state and local requirements on licenses, certifications, and permits, and be sure your contractor is also bonded and insured. If a warranty comes with the package, the community is sure to benefit from a sound business decision, and an improved property.
Anne Childers is a freelance writer and a frequent contributor to The Chicagoland Cooperator. Editorial Assistant Enjolie Esteve contributed to this article.