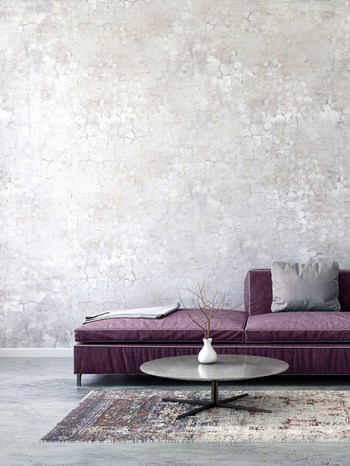 The days of homogenized, antiseptic dwellings are behind us. Whether city or suburb, people are looking to live in alluring spaces within dynamically-designed residential properties. The last few years have seen aesthetic trends come and go in regard to condominium, cooperative and homeowners association living. We talked to several experts from different backgrounds and geographical locations to ascertain what they feel were the most influential ideas in the past decade or so, and what they predict will emerge as the defining motifs in the future.
Trend Spotting
While design trends can differ geographically based on factors like economical and material feasibility, there are certain concepts that capture the zeitgeist and have latecomers scrambling to catch up at any given time. Recent years have seen a semi-unconventional juxtaposition of both the modern and the earthy.
"The last decade really introduced the concept of reclaimed, natural material," says Alice Williams of Alice Williams Interiors in Hanover, New Hampshire. "At first, they appeared only in small wooden pieces of furniture, but now we're seeing them incorporated into lighting, wall coverings, flooring, and more. As the consumer becomes more educated in regard to the viability of this option, and millennials more inclined to purchase home goods, the use of these materials has gone from the fringes to the mainstream."
In urban centers, a contemporary modern aesthetic has grown increasingly prevalent for interiors over the past few years. Susan Lauren, Principal of Lauren Interior Design in New York City, indicates that this may be due to the need to compete with newer high-rises being built in that of-the-now style. "Interiors in new construction are architecturally clean and minimal, and the fabrics tend to have more texture and less pattern," she says. "Secondly, colors tend to be cooler than before. Tan and beige carpets were the rage a few years ago, but, today, clients prefer carpets with shades of gray."
For her part, Jana Manning, Partner at Manning Design Group in Asbury Park, New Jersey, tries to steer clear of anything that she sees as "too fashion-y or potentially trendy."
"Great spaces address the overall psyche of the target audience for the foreseeable future, contribute to their well-being, and can lead them into important future movements," she says. "Major topics that drive my designs include the challenge of finding mental clarity and calm to counter today's technological inundation. Also, indoor air quality for the inhabitants and managing use of natural resources is a priority. Other relatively recent movements that are nearly – and deservedly – de rigeur include decisions that accommodate universal design and aging in place."
And Kathryn Cherne, Co-Founder and Lead Interior Designer of Design Inside based in Chicago and Milwaukee, notes a fairly recent embrace of the "whimsical and the weird," observing that, in addition to increased appreciation for scale and manipulation, steampunk has become somewhat rustic in design concepts.
Green Thumb
Growing awareness of and commitment toward sustainable design has permeated the interior community as well, with buyers and professionals alike endeavoring to incorporate natural materials and aesthetics into their homes/work.
"I see the interior design community as a major driver of the green movement, rather than the green movement impacting interior designers," says Manning. "Our role is to push for great product advances from our resources, and to make it easy for our clients to make responsible choices that are not only beautiful, but also show their intelligence and awareness. One easy step is to switch to LED lighting, which not only cuts electrical consumption, but significantly reduces heat gain from lighting. Adding plants and using non-VOC paints and flooring will assist with air quality. Recently, I've used very durable, luxurious and non-toxic goat hair carpeting and also refurbished an old terrazzo floor rather than replacing it."
Cherne notes that, while these continuing trends are clearly a win for the eco-conscious, even those less concerned with extending our planet's lease on life can reap benefits from sustainable design. "For those not as concerned with the ecosystem, the changes brought about have still improved manufacturing processes," she says. "For example, a company such as Rowe Furniture may not be 'boldly green,' but they're incorporating that type of manufacturing into their corporate culture regardless."
Williams, on the other hand, wishes that the green and sustainability movements would more so impact the interior design community. "Too much furniture is still being made with planned obsolescence," she laments. "Most furniture from online retailers lasts only five years under normal use and then ends up in a landfill." But like Manning, Williams is "happy to see that more and more lighting manufacturers re-designing fixtures for LED bulbs."
Application Process
It should go without saying that a complex overhaul of an association's interior design concepts is both a financial and time-intensive undertaking that requires the vetting and hiring of professionals and much planning and discussion. But that's not to say that a board can't be actively and constantly making small tweaks to its property's aesthetic, such to keep it fresh and appealing to both current owners and potential buyers.
"Incorporating of-the-moment design elements in a traditional setting is best done through small pieces that are affordable and therefore able to be changed when trends shift and they begin to appear dated," says Williams. "Think throw pillows, lamps and small area rugs. Peruse interior design magazines to learn what's new, or visit www.houzz.com, a website I personally find useful."
Cherne agrees with Williams in that boards should add smaller, replaceable items to a larger, more classic space. "Just a few pieces of artwork or some accessories can do the trick," she says. "Product conferences help reveal what's currently groundbreaking, as do high-end design magazines. Fashion tends to precede home design for the latest color trends, patterns and textures, so you can even get ideas at your local mall."
And Lauren recommends that boards looking to renovate scout properties that are similar to their own. "If you want to redo your lobby with a chic 'downtown aesthetic," she suggests, "visit lobbies in other trendy downtown areas. Keep in mind that when you work as a designer, it is just as important to articulate what you want as what you do not want. I recommend that you take photos of properties [that] you visit and share pages from magazines that illustrate your taste. It's true that a picture can speak a thousand words; they're the best way to start a conversation and guide the design process."
"Less is more and clutter is never good," adds Manning. "Rather than adding, individuals can start by editing spaces. A few carefully selected items will modernize a space, and providing storage to eliminate clutter never goes out of style."
Big Picture
While unit owners are clearly free to decorate their own abodes as they see fit, a uniform aesthetic can really suit a property when it comes to common areas and lobbies. Ideally, all will be of a piece and choices will be complementary.
Cherne recommends that an association determine the life cycle of a space and decide how often it plans to update that space, especially in the context of whether they're trying to attract new owners. "From there, decide what percentage of items you will be willing to replace in five years," she suggests. "After five years, people can't seem to tolerate a 'trend' and thus it is definitively rendered out-of-style. Maybe in times past, you could get 10 years from a trend, but now, that cycle is faster, since we have more access and exposure to fresh and new things."
"Interior design should be mindful of the architecture while achieving a style that is appealing to the homeowner," says Williams. "Updating a traditional home can be accomplished by mixing existing furniture with touches of updated, trendy pieces. Again, I would suggest adding new lighting, flooring and wallpaper. If done correctly, these can actually make your traditional pieces look more transitional."
And finally, Manning urges that the interior should connect to the building itself as well as the surrounding context. "Even if you go modern in a traditional building, the materials and/or detailing should make sense with what's around them. For example, should you want to change wood finishes, try selecting a tone that is harmonious with what will remain in the space, and also use a small amount of the existing wood to finish that space."
Renovation at any level can exciting and daunting. But with the right resources, mindset and professional team, the outcome can delight and satisfy both residents and guests for several years.
Mike Odenthal is a writer for The Chicagoland Cooperator. Additional reporting by Kristina Valada-Viars.