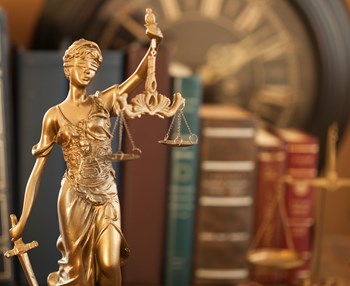 The most basic structure of our right to own and enjoy our homes emanates from two sources: legislation, and case law. At times, case law is the direct reflection of statutes passed by federal, state, and local levels of our government; at other times, legislation is enacted to reflect and enshrine principles determined by case law. Regardless, these are the rules by which we live — and most importantly, our vigorous, living system of governance provides for change and amendment of those rules when necessary, through both law and legislation.
State or Federal?
As a general rule, co-ops, condominiums and HOAs are governed under statute at the state level. "Typically," says Michael C. Kim, the principal of Michael C. Kim and Associates, a Chicago-based firm specializing in co-op, condo and HOA law, "in the condo field there are enabling statutes at the state level which authorize the creation of condominiums and how they should operate. Those statutes vary by state. There is an organization called the [Uniform Law Commission]...that looks at developing commercial statutes which are uniform. If all the states would adopt them, you could go from one state to another and have more or less the same law. There is some value in that. A number of states— approximately 30—have adopted them. Illinois has developed their own."
There are times though, when federal authority will overrule state authority; specifically, when the matter to be adjudicated is in conflict with a federal law like the Fair Housing Act and other anti-discrimination policies, or fair credit and collection laws meant to protect consumers nationally. Another interesting situation is when there is "diversity" between the parties in a lawsuit. "Diversity" in this context refers to the two parties to the case being domiciled in different states, that is, one party lives in, say, Wisconsin, and the other in Illinois. In that case, though state statutes in the state where the suit was brought would govern the case, the case is tried in federal court.
Phyllis H. Weisberg, a managing partner at the law firm of Montgomery McCracken Walker & Rhoads LLP, which has offices in Pennsylvania, New York, New Jersey and Delaware, says, "In certain respects, the law from state to state can be very different. In Connecticut for instance, there is a statute that requires that certain information be shared with members of the association, and that they be allowed to attend board meetings, which is not the case in New York — unless a building's by-laws require it."
Florida, like Illinois, has its own set of statutes and laws pertaining to co-ops, condos and HOAs. "Florida has a far more detailed body of law than other states because it has been developed over the last 40 years. Florida was a very early adopter of the condo form of ownership," says Lisa A. Magill, a condominium attorney with Kaye Bender Rembaum, a law firm with offices in Florida's Pompano Beach and Palm Beach Gardens. "Community associations for condos, co-ops and HOAs are regulated on many different levels. Regulations governing operations are primarily found in the state law and administrative rules adopted by the Department of Business & Professional Regulation (DBPR). However in many instances such as discrimination, accommodations and modification associated with disabilities, installation of satellite dishes, etc., federal law applies and local codes and ordinances (i.e, zoning building codes and additional protections against discrimination) also govern community associations."
Case Law vs. Legislation
In a mixed legal environment like ours, with both legal precedent and statutes controlling both the formal and social aspects of co-op, condo and HOA law at federal, state and even local levels, what determines who is within their rights? "Very often," says Weisberg, "a court will interpret a statute. For example, warranty of habitability. There has been litigation over when this applies. Does it apply to co-ops? Yes. Does it apply to a condo? Basically, no. Why? Because it deals with a lease." Co-op apartments carry a proprietary lease instead of outright ownership of the premises as in a condominium. "Then there are other issues, such as if the apartment is not your primary residence—if it's a pied-a-terre, let's say—does the warranty of habitability apply or not?"
As concerning condominiums, Kim says, "When you look at rulings by judges, they will focus on a common law principle which is not specifically addressed in the condo act, though there is a need for interpretation." Clearly, case law and legislation work hand in hand. Magill suggests, "Statutes, rules and court decisions all carry precedential value. Judges need to consider previous law decisions (referred to as common law) and the statutes when making rulings. Case law defines or interprets statutory law based on the specific facts presented in the case. Many new cases are really arguments over interpretation of a statute or whether that statute is applicable and how. Every now and then we get a case decided by an appeals court judge that the bulk of the industry finds confusing because it seems not to conform to the statute. In those cases very often, the statutes are amended the following year or two to clarify the point of law."
Attorneys use case law to argue their cases both for and against. "If the precedent supports my client's position," says Kim, "then clearly, it's something we argue and try to persuade the judge to follow. You reinforce the logic of your argument. On the other hand, if your position is not supported by the precedent, then you can argue that the facts of the precedent are distinguishable and not applicable to this set of facts." Magill supports this method of legal argument saying, "You use precedent to either compare it to your case, or distinguish it from your situation. If your case has facts that are comparable and the outcome is desirable to you, you're going to argue that the case is appropriate and must be relied upon. Conversely, if the precedent does not offer a desirable outcome for your case, you distinguish your facts to show the difference."
Current Issues and Cases in Illinois
Kim explains that some states include statutes that deal with non-condo HOA type properties, and maybe even co-ops. That's not universal. Illinois has separate statutes for condominiums and HOAs. Alternatively, it does not have a statute that deals explicitly with residential cooperatives. Additionally, in Illinois attorneys do not have to rely solely on liens to take possession of a property for non-payment of common charges. "They can evict the owner and rent out the unit for non-payment," Kim explains, "which is why I rarely uses the lien as a remedy in these cases."
Kim sees cases affecting co-ops, condominiums and HOAs falling into two broad categories: those affecting the business operations of associations and those affecting social issues. "Business-based issues," he says, "are specifically addressed by statutory provisions. When you talk about other issues—quality-of-life issues, for instance, like smoking, pets, rental of units, etc.,—those are not necessarily subjects that are specifically addressed in condo statutes. They tend to be more driven by governing documents and common law principles. That's where you have a lot more potential for litigation and judicial decisions."
One important case from 2016 known as Stobe vs. 842-848 Bradley Place Condominium determined that no rules to restrict leasing of condominium units could be permitted unless expressly authorized by the condominium association declaration and/or bylaws. This is significant as it lays to rest the issue of changing rental policies after an association is established.
"The appellate court said you cannot restrict rental of condo units unless the original bylaws expressly authorized that rule-making," explains Kim. "A board cannot make further rules. The documents must authorize further rule-making in their original. The court maintained that simply amending the existing documents was too easy. The significance of the ruling is that it made invalid rules enacted later if nothing in the original documents authorized rule-making. The long-term ramifications of this decision are potently far-reaching. This becomes critical in cases where associations objected to Airbnb rentals, for instance." On the business issues side of recent decisions, Kim mentions the case of Palm vs. 2800 Lake Shore Drive Condominium. This case decided in Illinois further defines when boards must open up meetings to association members and when their meeting could remain closed. This decision also stated that boards cannot vote on association business by email or phone canvassing and that exculpation may not save a board member from liability.
Moreover, the legal cases and legislation affecting co-op, condo and HOA members are like living, breathing organisms. They can and should be expected to continue to evolve over time—hopefully to the ongoing benefit of associations and their members —and it's incumbent on boards and managers to stay informed and abreast of the decisions and laws that impact how they govern and manage their communities.
A.J. Sidransky is a staff writer and reporter for The Chicagoland Cooperator.