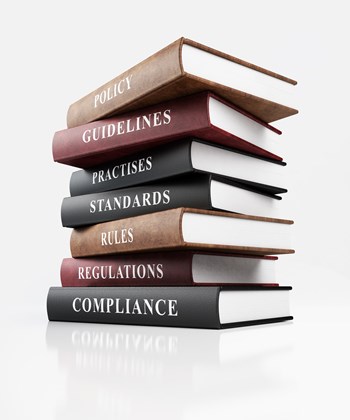 To paraphrase the Declaration of Independence, all men and women are created equal with certain inalienable rights, including life, liberty, and the pursuit of happiness. That may not be the case if you live in a condominium, co-op or HOA, however. Unlike a private home, living in a 'common interest community' represents a commitment to cooperative living – and along with that commitment come rules and regulations that just don't come up in a single-family setting. So, if you own a free-standing, detached house and have a disagreement with a landscaper, let's say, you can feel free to place a large sign on your front lawn that warns your neighbors not to do business with him or her. That won't fly in a HOA.
Owners' Rights vs. Association Rights
According to Sima Kirsch, an attorney in Chicago specializing in condo, co-op and HOA law, "When talking about rights in an association environment, the answer for each is controlled by the enabling statutes of the various entity forms and their individual operating documents. An owner has whatever rights are permitted in the documents, as well as other local, state and federal statutes. In a condo, one owns an undivided interest in property held in common with other owners, in addition to a separate interest in their own unit outright, in fee simple. Owners share the rights set out in the declaration, bylaws, rules and regulations. Any other form of ownership...are likewise controlled by whatever statute they are enabled under."
"With rare exception," Kirsch continues, "condominium owners are invested with the following rights:
Full and free use of their own unit, except in very limited cases (e.g. some states/municipalities have statutes forbidding tobacco and/or other types of smoking, and others draft rules around gun ownership. Some associations have established proscriptions against these activities, or their emanation from one unit and spillover into another.) Illinois has both statutes.
Community use of the whole of the common elements, except as limited by, or where a particular use or activity is in violation of any law or the association's operating documents and policies and procedures and rules and regulations.