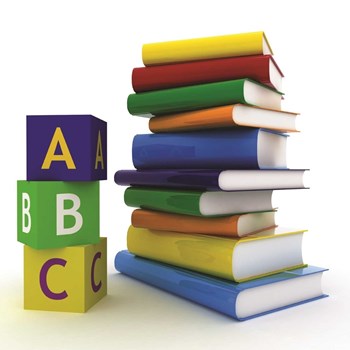 Sometimes insurance and the terms that accompany it can feel like a completely foreign language. It can be mystifying and overwhelming, whether for individual condo residents or the board members who oversee the community as a whole. The insurance industry uses a tremendous amount of shorthand, and the degree of coverage has seemingly grown exponentially in the last couple decades. With lawsuits and other forms of legal recourse now just a common reality of life in condos and HOAs, board members and property managers need to be diligent about what kind of insurance coverage they have and require.
Knowing and understanding the key terms and concepts behind complete, well-designed insurance coverage can go a long way toward peace of mind and making sure that should the worst happen, homes and assets are protected.
Common Terms and Concepts for Owners
For typical homeowners and condo unit owners alike, the HO-6 form is one of the more essential forms of insurance. It covers the contents and interior elements of a condo unit, versus the exterior of the building and its landscaping features, which are insured by the homeowners' association through its master policy. The HO-6 policy covers personal belongings and the condo space itself from the traditional risks such as burglary and fire.
According to State Farm, loss assessment coverage is uniquely designed for condo owners, providing protection in the event that owners must pay a share of a significant assessment. For example, should an individual be seriously injured on common property and the courts award a judgment that is higher than the amount of liability coverage provided by the condo's or association's policy, then the loss assessment coverage will cover the unit owner's share.
"The Illinois Condominium Property Act is very specific in at least the minimum types of insurance associations must carry," says Mindy Maggio, commercial lines sales producer for Chicago-based Rosenthal Brothers Insurance. "So, they have to insure the building for 100% replacement cost. They have to do it; that's basic. They have to have fidelity. They have to have directors and officers, unless the're a very, very small association," she says.
Getting a good understanding of mold coverage may also pay off in the event of an unexpected mold issue occurring within a home or unit. While some instances of mold may be covered in a standard policy, such as issues arising from a burst pipe, others may not, such as mold that has grown because of neglect.
Perhaps most important is to be clear on what separates the common elements from individual property insurance. Community association property insurance is written under at least three concepts: "bare walls," "single entity," and "all in." It is up to the board of directors of a community association, with the assistance of a qualified insurance advisor, to purchase insurance that conforms and complies with all recorded association documents and statutory insurance requirements.
"We go by the three legally defined terms for condo association coverage," says Joel Davis, a community insurance and risk-management specialist at Community Association Underwriters in Hoffman Estates. "The first one being bare walls, where the association really is providing coverage on the unfinished exterior walls of the unit and the floors and the ceiling and nothing inside. It's like an empty racquetball court. And the unit owner is responsible for insuring everything that goes in there."
As explained by Davis, bare walls does not cover interior elements, which could include fixtures, appliances, interior partitions, wall coverings, floor coverings, cabinetry, and in multi-story units, even the floors, stairs and ceilings between the lowest floor and highest ceiling.
The most common type of master property insurance purchased by community associations is "single-entity" coverage, which like the bare walls coverage insures the general and limited common elements. This coverage can also extend within individual units to fixtures, appliances, walls, floor coverings, cabinetry and the like.
A third component, "all-in" coverage is less common but it provides coverage for general and limited common elements and individual units, and covers additions, alterations, improvements and betterments made at the unit owner's expense.
What Boards Should Know
For condo and homeowners association board members, there is even more to remember and thoroughly understand about insurance, above and beyond what is necessary for that individual's own home or unit.
Total insured value refers to the amount for which insurance is bought on a building, and the basis on which the insurance premium is calculated. The concept of co-insurance is important for condo communities, because it means the insurance company can shift part of the risk of loss back to the policyholder based on certain ratios of value. This is a complexity that should be explored and explained by the insurer and understood thoroughly, as the penalties associated with that shared risk can be significant in the event of a major event, such as a fire.
'Admitted' versus 'non-admitted' carriers refers to insurance companies that have—or have not—been approved by a state's insurance department. Approval by a state's insurance regulator means that the company will be in compliance with state regulations, and adds an additional element of security for policyholders. One is not always better than the other, however, underscoring the need for a thorough vetting of a proposed insurer before signing an agreement.
Certain Types of Coverage
Fiduciary liability coverage may or may not be part of directors and officers (or D&O) insurance, which protects board members from liabilities associated with their leadership roles within the condo or association.
Umbrella coverage provides protection in the event that additional coverage is needed above and beyond the primary coverage, should a very large claim exhaust that protection. It is that extra protection that can help provide added peace of mind for communities.
Policy exclusions must be thoroughly reviewed and vetted by management and board leadership to fully understand what will and will not be covered in the event of a claim. When an entire co-op or condo community can be affected by an unknown or forgotten exclusion, the resulting financial strain can be significant—a bitter pill to swallow when it could have been avoided.
Insuring equipment and machinery, like HVAC, chillers and boilers, is a type of coverage many associations might not understand as much as they think they do. "There's a lot of confusion about what that coverage actually is for," says Maggio. "The biggest confusion is that someone will say, 'Well, my boiler broke down and has to be replaced, I'd like to file a claim.' Well, it doesn't cover maintenance—it's for the sudden and accidental loss. So, maintenance is not covered by the insurance policy; it has to be a covered loss. And it extends to a lot of things and beyond just the boiler as well, so that's why people really have gotten away from calling it 'Boiler and Machinery' because it's not just the boiler. They call it 'Equipment Breakdown' more commonly."
A Must-Have
One type of insurance coverage that a co-op or condo building absolutely should not be without is the previously mentioned D&O liability protection. "Community association board members make decisions, and problems arise when unit owners, other board members, renters, contractors or management doesn't like a decision the board made and files a claim," says Kevin Davis, president of Kevin Davis Insurance Services based in Los Angeles, California.
"That's what makes community associations claims unique," Davis continues. "They are usually emotionally based and not the result of a financial loss, like any other type of insurance-related claim. Claims for breach of fiduciary duty, over the right to have a pet or park wherever they want to park are all claims that are driven by emotions—and usually a judge or arbitrator is needed to determine who is right."
According to Davis, there are two types of D&O insurance, as it is known. The bundled (or packaged) D&O insurance coverage is added by an endorsement to the property and liability. It's usually lower in cost, and coverage is very restrictive. "Stand-alone D&O insurance should be designed specifically for community associations," Davis says. "A stand-alone policy must extend coverage to volunteers, committee members, community association managers and employees."
To make matters more confusing, some policies might cover D&O with something called Errors & Omissions, or E&O. "We refer to it as directors' and officers' liability, but it is a form of errors and omissions because it covers the decision making that they partake in and any rules that they create or any contracts that they enter into that could be challenged," says Joel Davis.
Stopping Problems Before They Start
It is absolutely necessary for insurance to be made a priority in the management and oversight of a condo community or association. Directors should make decisions in the best interest of the owners, not according to what they personally would do. After all, that is the fiduciary responsibility a board member takes on when he or she accepts the position.
Many boards think that buying insurance is like getting bids from any other vendor, like a roofing or ground maintenance firm—but it's not. Boards should interview multiple agents and engage the one agent they feel will best represent them.
"Right now, insurance is the number one budgeted item. People try to save money and buy a cheaper policy. But it may not have the coverage you need at the time of loss," says Kevin Davis. To avoid these issues, individuals and boards should be "making sure you don't hire the wrong type of broker. Hire a community-association specialist."
Finding and maintaining proper coverage, both for individual unit owners and the board members and managers who make the big decisions for the whole community, is an imperative. Without that coverage, significant financial risk could be on the doorstep—risk that's all too easy to find its way into reality, whether through natural disasters, fires or issues of liability. Better, as they say, to always be safe rather than sorry.
Elizabeth Lent is a freelance writer and a frequent contributor to The Chicagoland Cooperator. Editorial Assistant Tom Lisi contributed to this article.