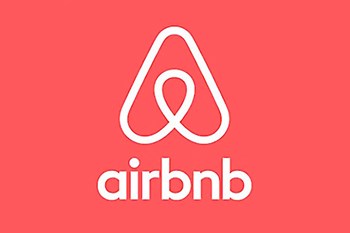 In most condo and co-op communities, the hope (if not the expectation) is that your neighbors are vested owners or shareholders whose units are their primary residence. To that end, the majority of co-ops forbid the renting out of units outright, and many condos limit the practice. Even in buildings and associations where subletting by owner-investors is permitted, neighbors tend to be more comfortable with having long-term tenants in leased units than with short-term or vacation rentals. Given those rules and preferences, it's perhaps not surprising that since its launch in 2008, short-term and vacation rental platforms - most notably Airbnb - have become a flashpoint for condominium and co-op communities.
"Typically," says Michael C. Kim, of counsel with Chicago-based law firm Schoenberg Finkel Beederman Bell Glazer, "short-term rentals were prohibited under declaration and/or bylaw provisions prohibiting transient or short-term leases, which are often defined as rentals with a duration of six months or less. However, some declarations and bylaws did not expressly prohibit transient or short-term leasing. In some situations, associations have utilized the 'no business use' prohibition in their governing documents to prohibit transient and short-term leasing. Recently, the Illinois Appellate Court in the case of Wood v. Evergreen Condominium Association et al. issued an opinion that affirmed the trial court's ruling in favor of the association and against the unit owner who engaged in Airbnb transactions."
Kim points out that in the Evergreen case, based on the agreement between the unit owner and Airbnb, the trial court determined that the Airbnb transaction was not a lease, but rather a license. "While similar in certain aspects," explains Kim, "legally, leases and licenses are different situations. Having decided that the Airbnb transaction was not a lease, the trial court ruled that the transient/short-term leasing prohibitions in the condominium declaration were not applicable to an Airbnb-type situation. However, the trial court did rule that Airbnb transactions were in fact 'business' transactions, and therefore not permitted under the provision in the association's declaration that prohibited business activity in and of a unit. The Appellate Court agreed with the trial court and affirmed the ruling, despite numerous and sometimes 'creative' arguments made by the unit owner trying to defend what she felt was her right to engage in Airbnb transactions."
Kim goes on to note that there are several lessons to be derived from the Evergreen decision:
"First, the courts looked to the agreement between Airbnb and the unit owner as to the nature of that transaction, concluding that it dealt with licenses, as opposed to leases.
"Second, since the condominium documents only deal with short-term leases, and Airbnb transactions are deemed to be licenses, then the courts would not consider that limitation to be applicable to those transactions.
"Third, if the condominium declaration and/or bylaws prohibit the business use of units, then Airbnb-type transactions would be deemed a business use, and thus prohibited by that provision.
"Finally, it is possible that a prohibition against transient or short-term leasing in a condo or co-op could be amended and broadened to include any type of occupancy arrangement or agreement (not necessarily just 'leases'). In that event, there would be two bases upon which Airbnb-type transactions would be prohibited; as violations of both transient occupancy prohibition as well as the business use prohibition."
In conclusion, the Evergreen ruling was a victory for the association - even if that victory didn't come via the initial argument made in the case. Based on the broad prohibition of 'business use' of a unit, rather than a prohibition of short-term leasing, the decision may offer other associations a potential path to limiting the revolving door effect Airbnb and similar platforms can have on buildings and associations.