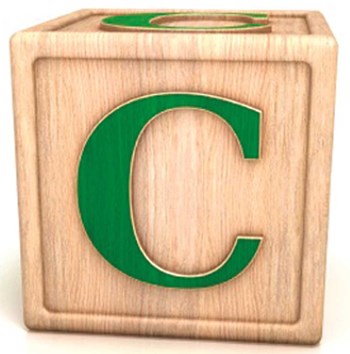 In South Africa, it's called a "sectional title." In Quebec, it's a copropriété divise or "divided co-property." In Italy, they call it "condominio," derived from Latin. Regardless of location, a condominium, commonly referred to as "condo," is generally defined as a form of housing and other "real property" identified as a parcel of real estate that is individually owned among a collective.
In the Chicagoland area, no two condominiums look the same. Out in the suburbs, townhome and HOA communities offer a quiet oasis from the hustle and bustle of the city. Closer to downtown, low-rise condo buildings in residential neighborhoods provide a middle ground, a more intimate sense of community along with access to the culture and action of the Windy City. Then, there's the height of convenience and luxury of the glass high-rise condos.
Chicago has seen its population continue to dip over the last ten years, but the allure of urban living is catching on, and larger condominiums are cropping up through new mega-developments and apartment-to-condo transitions.
Now, more and more, Chicago condo owners are living in associations with hundreds of units. Whether you're a three-unit building, or a 1,200-unit building, the basic rules and laws are the same. The Illinois Condominium Property Act (ICPA) applies to everyone equally, but boards of large buildings have unique challenges, and the experience as a unit owner can vary tremendously between an unassuming small neighborhood building and a downtown high-rise full of amenities.
As a unit owner or board member of a large building, you may enjoy certain advantages, thanks to simple realities like economy of scale. With hundreds of fellow neighbors chipping in, it's much more financially viable to have a pool or spa on floor 12. Though, there are additional difficulties inherent in managing a behemoth of a building that a smaller building doesn't have to deal with as well. Regardless, size doesn't matter under the eyes of the law. "A corporation is a corporation, whether it's a single-person corporation, or a larger one, or a non-profit corporation, they're all governed under the same statutes, all the same laws apply; if you're not a condo but you're a homeowners association, those laws apply. If you're a common interest community, they have a different act. The foundation is all the same," says Chicago-based attorney Sima Kirsch of the Law Office of Sima L. Kirsch, P.C.
The Rules
Municipal laws in Chicago and surrounding towns have additional requirements on larger buildings; Chicago has a stricter facade inspections process for structures that stand above 80 feet, for instance. While the core responsibilities remain the same, the maintenance of larger and taller condos are more laborious and complicated. "Your average small condo building doesn't have the same mechanics as a high-rise does—fire pumps, circulating pumps, heating systems, roofs, all of the mechanicals—there's a litany you have to do," says Richard Holtzman, president of Prairie Shores Management, based in Chicago.
A structural inspection for a four-story building may only require a pair of binoculars, but when you're dealing with forty stories, engineers may need scaffolding, ladders, and rigging equipment to get the equivalent job done. In many cases, says Holtzman, boards of large buildings "have greater exposure, greater liability, and the price to pay for work that's not done or done improperly, is always greater."
That much responsibility sounds daunting but the good news for board members of large buildings is that outside help from a management company is not only necessary and expected, it's much more feasible. With the purchasing power afforded to high-rises, large condo communities can have their pick of management firms, as well as outside accounting help and legal aid. With so many moving parts and such a large infrastructure to maintain, a competent property manager is invaluable to keeping up with all the tasks at hand, when a volunteer board simply can't. Leaving everything to your management firm can sometimes be careless, though. Kirsch says as a legal consultant, she has reviewed the ledgers of some high-rise properties and found that some boards were so hands off they were unaware of how much their management and legal firms were charging them for help.
"I was shocked because there's no one really doing oversight. The president of a board won't really understand the costs when the attorney gives an invoice that goes straight to the manager. There are some managers that really work closely with their boards, but for the most part they're insulated. It's harder for that to happen in smaller buildings," says Kirsch.
Who You Hire
Management companies will work hard to keep their boards satisfied and their properties running smoothly, but it pays for boards of large buildings to hold the professionals they hire accountable for the job. One easy way to ensure this is to hire property managers, attorneys and accountants all separately from each other. This will provide less potential for small conflicts of interest between a board's advisers. If a management company recommends or provides just their own legal and recordkeeping aid, those individuals may be more likely to consider the interests of the management rather than just the board that has hired them.
Oversight in general is more of an issue for boards of larger buildings, which has a lot do with the culture of a large condo community for a small one. Michael C. Kim, a principal attorney with the Chicago-based law firm Michael C. Kim & Associates, says in large buildings, "people's mentality in their social interactions is going to be a lot different. If you have a 10-unit building, people are going to feel closer to a sense of community, as opposed to an 800-unit building. For all practical purposes they might not feel like it's a communal group per se. They may know very few people in the entire building; they probably don't know most of their neighbors."
When an individual or family buys into even a 50-unit condo building, they are more likely to size it up as an actual community, assess the values and spirit of others who live there, in order to see if it's a good fit. Will my kids have other kids to play with? Does it seem like I would like these people to be my neighbors? In a populous high-rise, these community-minded questions are less of a concern.
"When I lived in a 500-unit building, I left in the morning and I came home at night and I didn't care as much about the building" says Kim. "They never raised assessments that I considered offensive. I knew people who lived across from me and next to me, but I never considered the building the social hub of my life. It was a lot more anonymous. I rarely went to annual meetings, all the things an apathetic homeowner would do."
Appealing Factors
That sense of anonymity can be appealing to many. If you have a demanding job or travel, who needs the extra bother of dealing with neighbor politics and relationships? For boards of small communities, this unit might sound like a breath of fresh air; however, that 'whatever-you-choose-is-fine-just-don't-bother-me attitude' can be tricky. "One of the rare occasions I went to the annual meeting in my building, and there were like 20 people in the room—out of 500 units—and we actually had to suspend the meeting and send board members to hustle up more proxies to get a quorum. Their disconnectedness, hypothetically you have more people you can draw from, but ironically people have the attitude that 'it's 500 units here…they don't need me,' " says Kim.
For unit owners or board members who do have a problem with the direction of the condo leadership, building any opposition can be very difficult. "If unit owners don't like the thing that's done, they have to come with a petition of 20% of the owners. When you're in a 1,000-unit building…that's 200 people. Who's going to get 200 signatures to contest something?" says Kirsch.
The flip side is that mega-building boards tend to be less daring and contentious in their actions, and as long as assessments don't change much, owners won't care about the day-to-day decisions, or how they're made. If you're a new board member with a grand vision of how you think the building should be run, you may have an easier time to enact change than in a smaller building, but "you have to mindful of whether you're going to make a decision that's going to get a rise out of people. If people are inconvenienced, or feel they're being overcharged, or think you're not really acting intelligently in regard to operating, they'll react," says Kim.
The Management
With help from management, it's unlikely a board will destroy the standing of a building in one fell swoop. The budgets are much bigger; the higher the building, the higher the stakes. More owners and families' investments are in your hands. At the same time, it's not easier to get into trouble.
"When you have a large scale building, it's not appropriate to say you can do more damage because, yes, you can do more damage, but those people may be able to more ably handle your mistakes. If you mishandle a project, you wasted some money; you have 600 pockets to contribute to making up for that error or oversight. That's a lot different than 6 or 60 units. So a bigger building has more resiliency, if some people aren't paying their assessments, it's probably not as big a deal if they properly deal with their receivables, than a smaller building," says Kim.
Chicago's impressive skyline has not seen its best days. With more international capital flowing to America's urban areas, the Windy City will continue to see more glass and concrete structures crop up around The Loop. And now that downtown living is becoming more desirable than ever, more of those tall buildings in this urban jungle will include condominiums. Hopefully, those newly formed boards will be ready for the job.
W.B. King is a freelance writer and a frequent contributor to The Chicagoland Cooperator. Staff writer Tom Lisi contributed to this article.