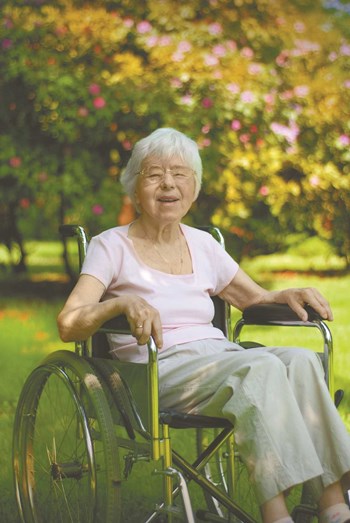 Meet the residents of the fictional Manor Woods condominium. Mrs. Jones loves her unit. She's been living there for 30 years and while she's still independent, she walks and talks a little slower than she used to. Next door, David was in a motorcycle accident a few months ago and is still recuperating from his two broken legs. A few floors down 12-year-old Brenda stays at home alone for a few hours every day while her parents finish working.
On a typical day, everyone just goes about their business, but what if a typical day suddenly turned not-so-typical? Perhaps a fire starts, the power goes out or there's a gas leak. Some elderly, disabled and special needs residents can fend for themselves in an emergency, but others can't. Your responsibility is not to be a caretaker but to know which residents need help.
Most of the residents will be OK but Mrs. Jones, who might get out of her house, also has the start of dementia and becomes confused at all the ruckus. David can't walk right now and Brenda is too scared to open the door to anybody. Who looks out for these folks?
An emergency situation can happen at any time, anywhere and how you respond to it and how fast, can be the difference between life and death. All residents will need to get out of the building, if necessary, as fast as possible, but it's important to know which ones may need a little extra assistance.
Keith Hales, president of Hales Property Management in Chicago, says that he wouldn't think of asking a resident if they needed special assistance. Instead, he makes sure the residents know that if they do need extra assistance, they should let the managers know.