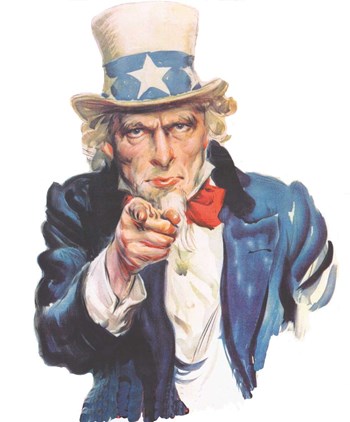 The owners of Museum Park Place Condominium in Chicago's South Loop area are fortunate; their 23-story, 194-unit building overlooks Soldier Field. "We sit on the rooftop terrace, listen to concerts, and watch the Bears play football on the Jumbotron screen free of charge," says Victor Rodriguez, president of the condo association's board of directors.
The owners also are fortunate that Rodriguez presides over their board. He eagerly volunteered when the developer turned the building over to its owners in 2007.
An attorney with experience on corporate boards, Rodriguez joined the condo association's original five-member board as treasurer, then became president the following year. "It's very rewarding to be involved in every aspect of your building, and involved in planning with other wonderful people," he says.
Initially, Rodriguez served on just one committee. After retiring from his law practice, he increased his participation in the condo association and now serves on all of its committees as chair, co-chair, or a member. The committees oversee building and operations, finance, the fitness center, interior design, landscaping, rules and regulations, and social activities.
"The vast majority of our board members have worked on committees first," he says. "They understand how to vote on issues objectively instead of subjectively."
Rodriguez encourages other unit owners to join these committees through memos, newsletters, and "reaching out to those in attendance at each board meeting," he says. "Also, when unit owners complain about anything in the building, I invite them to join the committee dealing with that issue."
Training Ground
Community-management professionals agree with Rodriguez that committees provide a worthwhile training ground for potential board members, and a way to tap into other owners' specific knowledge and keep them involved and engaged.
"The more involved the unit owners are in the process, the more vested they are in working with the board and ultimately serving on the board," says Howard S. Dakoff, a partner in Levenfeld Pearlstein LLC, a Chicago law firm with over 1,000 community association clients.
"If owners want to be involved but don't have the time to serve on the board, getting them involved in committees is a great way to use their efforts," adds Rachel Kegley, director of community managers at Phoenix Rising Management Group Ltd., a Chicago firm that manages 129 properties with close to 5,000 units.
"The board can have owners who are passionate about certain topics investigate them and provide recommendations to the board for future action. When owners see that their interests are heard, that they can make a difference in the association, it builds a stronger relationship between owners and the board and empowers them to contribute to the association."
Barriers to Involvement
Before owners can be recruited to serve on committees or the board, they need a shared sense of community and a desire to be involved in its affairs. Many newcomers don't understand what living in a residential community requires of them, says Keith J. Hales, president of Hales Property Management, Inc., in Chicago. His firm manages 70 associations with 1,200 units in small to mid-sized condos.
"Residents often display the 'bystander effect' in which they feel that someone else will take care of the business of the association," Hales explains. "They're used to the renter's life, calling up the landlord to say, 'Fix it.' Now they call the management company, and we say, 'How would you like us to fix it? Where is the money to fix it?' "
"A lot of people don't volunteer because they don't know how, they don't know what's involved," Kegley concurs.
Many who don't know have no desire to learn. They're apathetic, says Matthew Hohl, assistant vice president at Legum & Norman, Mid-west in Chicago, a branch office of Associa, North America's largest community-association management firm.
Conflict is another barrier to involvement. "Where the board has strong personality conflicts, people would rather not be bothered in their home with that type of drama," Hohl says
"People are busy," Dakoff adds. "They don't want to devote time to a thankless job. Owners more regularly complain than shower board members with accolades."
Community Benefits
If these barriers can be surmounted and the community functions well, owners enjoy significant benefits. "Security immediately improves when everyone knows their neighbors," says Michael E. Rutkowski, president of First Community Management in Chicago.
Other benefits include location and amenities, Kegley says. "You're living in a more premier area of the city at a lower cost than in a freestanding home, and you have amenities you might not otherwise have: gyms and pools, a bulk cable contract at a discounted rate, and maintenance-free living. You don't need to mow the lawn, weed, fertilize, shovel snow. You just pay your assessments, and it gets taken care of for you."
As another upside to condo life, Dakoff cites "the social aspects of your neighbors. When people feel pride of ownership in the community, and a shared value system with shared goals in maintaining the property and amenities, it creates a more collegial and harmonious living environment. For many, it's one of the attributes they're looking for. They want to be a part of something."
Building a Community
Management pros say community-building can encompass a wide variety of techniques. For example, Kegley's firm queries residents to gauge their opinion on community issues such as landscaping or lobby décor—"things that would be a touchy subject," she says. "If residents see that a majority agree with the decision they're making, it's a great way to engage the community.
"We take surveys, build graphs and big PowerPoint presentations, and show them at town hall meetings. 'This is what you thought about parking,' we report. 'Based on your responses, here are the adjustments we're going to make,' or 'We'll leave it the way it is.' Survey results are especially valuable when it's just one or two owners who always complain. They see that everyone else is happy."
Surveys also can raise issues the board wasn't even aware of. One association's members overwhelmingly supported having a bulk Internet service, Kegley says. "The board didn't know it was wanted. They thanked us for taking the survey. 'We need to focus on this,' they said. If the whole building signs up, there are cost savings involved."
That being said, Dakoff cautions that surveys require "broad-based participation" to yield accurate information. "If only a limited segment of the population responds, you can't make sweeping generalizations" about the results, he says. "If a particular group is opposed to something and the vast majority in favor are silent, only the ones opposed respond."
Other Techniques
Another community-building technique involves inviting owners to attend educational programs. "Such events can educate owners on the operations of the association, and inform them of their own responsibility vis-à-vis that of the board and management," Hales says. "Attendees are potential volunteers to create newsletters or plan activities," Rutkowski adds.
Kegley says food can attract owners to attend community meetings. "Many community associations conduct their regular meetings in restaurants or bars where refreshments are served," she says, "but if they choose a location that's too far away, it hinders attendance. The best time to do this is the annual meeting, where a quorum is needed for elections. They hold a short meeting and then a social event."
Hales tells of an association that asked the proprietor of a new restaurant nearby if he would like to cater breakfast for a community meeting at no cost to the association. "The restaurant gladly accepted," he says. "This created marketing for the restaurant and attracted multiple residents to the meeting." Food and other refreshments are nearly always a crowd-pleaser; it's obviously up to individual buildings and associations whether paying a caterer is a good use of funds, or if perhaps a potluck-style spread makes more sense.
Hohl's managers encourage owners in their buildings to become active in neighborhood organizations and report back to the board. For example, owners participate in local police-beat meetings of the Chicago Alternative Policing Strategy (CAPS) police/community relations program, and report regularly to their associations on CAPS' initiatives and projects.
"In Chicago we're neighborhood-driven," he explains. "Each neighborhood has its own community calendar, festivals, and parades. Getting the building involved in the larger neighborhood's activities and neighborhood organizations helps feed the building's sense of community."
George Leposky is a freelance writer and a frequent contributor to The Chicagoland Cooperator.