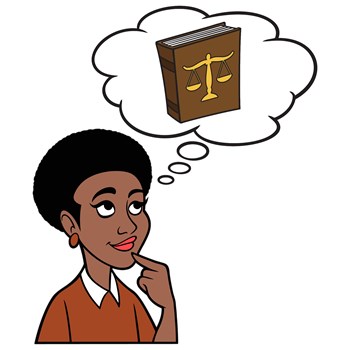 Multifamily communities are governed by laws that range from local ordinances to federal housing statutes. Not only is there a long list of codes, deadlines, inspections, filings, and regulations to follow, but these important items and dates tend to change frequently, making it nearly a full-time job just to keep abreast of them and ensure that nothing is falling through the cracks (hopefully not literally).
But boards of co-ops, condos, and HOAs are made up of volunteers, many of whom have their own full-time jobs to contend with on top of their community governance position. Moreover, most board members are not steeped in building codes, filing deadlines, and inspection calendars. Is it enough to rely on their managing agent or attorney? Or is the board (and/or individual unit owners or shareholders) still on the hook if a law or procedure isn't followed or is followed incorrectly or insufficiently? And what about self-managed communities?
CooperatorNews spoke to several professionals who advise multifamily boards to find out who is responsible for the important yet onerous task of keeping up with pertinent laws and how to go about doing that.
It's Not the Managing Agent
Stuart M. Saft is partner and real estate practice group leader for Manhattan law firm Holland & Knight LLP, as well as chairman of the board of the Council of New York Cooperatives and Condominiums (CNYC). He tells CooperatorNews that it is ultimately up to each individual to proactively seek out information that affects their co-op, condo, or HOA and not to rely on others—even hired managing agents—to keep them up to date.
"Boards cannot assume that the person managing their HOAs knows everything that is going on in the city, state, and federal government that could impact the quality of life and investment in their homes," says Saft. "First, because the management companies are frequently focused on keeping the operating costs down, so the HOAs do not seek a less expensive manager. The problem is that by the time the manager learns of a new law, policy, or regulation, it is too late to do anything about it, and when they do, they might not want to antagonize their clients."
The second reason Saft gives for why the manager is not ultimately responsible for keeping up with laws and deadlines is that they are not contractually obligated to do so in most cases. "The managing agent is just an agent for the board and the owners," Saft continues, "and most of the management agreements have the HOA indemnifying the managing agent for anything they do that is not gross negligence or willful misconduct, which are very high bars."
Kristofer D. Kasten, founding member of Chicago law firm Bartzen Rosenlund Kasten LLC, has a similar point of view. "Board members of community associations should actively educate themselves about developments in the community association industry and not rely solely on their managing agents," he says. "Most community association management companies strive to stay abreast of new developments in state and local law. However, new laws may be enacted without much fanfare or media coverage and only those who monitor lawmakers may be aware of new laws at first. "
It's Not the Organizations
Saft and Kasten both say that law firms like theirs as well as organizations like CNYC in New York, the Association of Condominium, Townhouse, and Homeowners Associations (ACTHA) in Illinois, and the Community Associations Institute (CAI) with national regional chapters regularly post bulletins and hold seminars or other educational sessions regarding new laws or legislative updates. These are meant to inform co-op, condo, and HOA board members and residents/owners as well as property managers and other residential real estate professionals about the ever-changing legal landscape affecting their communities, say the attorneys.
"A primary focus of those organizations is education," says Kasten. "Those organizations publish educational materials (electronically and in print) and offer educational programs (virtual and in-person) to keep managers, board members, association members, and others informed. Some of those materials and programs are free, some have a cost. Also, some programs fulfill community association manager education requirements." What they don't do is ensure that every association and co-op corporation is entirely up-to-date with every pertinent regulation.
Saft relays that years ago, he took it upon himself to "read every bill introduced in the city and state legislatures" so that he "could report to the industry what is being considered, shape the language of the legislation or regulation, and attempt to get the boards and the owners coordinated to their response." It was out of this impetus that CNYC was formed, he says. Through its workshops and conferences, board members not only could learn how "to reduce their expenses and keep [their associations or cooperatives] out of unnecessary litigation," he continues, but also could have the opportunity to meet with elected officials who create these laws—often without due consideration of their effect on multifamily homeowners and shareholders.
"What the elected officials sometimes fail to see," laments Saft, "is that the same people who vote for the HOA board are also voting for them."
It's Not the Attorneys
Saft goes on to say that even the attorneys who spend their days understanding and addressing the intricate laws of multifamily housing "are sometimes forced to play detective, because the legislators push through bills or issues that a small segment of the electorate—but the folks who vote—want, but it creates a problem for the majority of the community, and they do it without any public hearings or disclosure. In 2019, right before it adjourned, the New York State Legislature enacted a several-hundred-page bill that no one saw, which changed the entire housing law and lumped HOAs in with rental apartment buildings and Governor Cuomo signed it without any regard for the impact it would have on the HOA industry and it has been a nightmare. So much for transparency."
Jim Stoller, president of Chicago property management firm The Building Group (TBG), who is also a licensed architect, conveys that there are other professionals who might be better equipped than even attorneys to understand and apply certain codes and ordinances pertaining to residential buildings. He recommends having a licensed engineer walk the property and determine what standards apply, when inspections and submissions need to take place, and so forth. He stresses the ongoing nature of the process—and how a board needs to be engaged throughout.
As for the cost associated with engaging pricy trades like engineers and architects, Stoller says: "It's always more cost-effective to schedule regular maintenance and repairs, walk the building with professionals, and stay on top of your building's status than it is to deal with an emergency." Such a practice also reduces the likelihood of fines and fees associated with noncompliance or tardiness—but it doesn't eliminate them completely. Again, it is ultimately the responsibility of the building owner—which in a condo, co-op, or HOA is the association or cooperative corporation itself, represented by its elected board—to be aware of new laws or changes, compliance parameters and deadlines, and filing or fulfillment requirements.
It's All of the Above
At the end of the day, a board must take matters into its own hands and keep itself up to date on all aspects of compliance related to the building or community it is elected to govern. Certainly, retaining the right professionals and making use of available resources are the cornerstones of that task.
"Community associations should utilize all their professional relationships, whether that being a managing agent, attorney, accountant, engineer, etc., to ensure that they are compliant with applicable laws and ordinances," advises Kasten. "There is no difference between a self-managed and a professionally managed community association in this regard. The ultimate obligation for the operation and administration of the association rests with the board of managers/directors (or managing trustees for some cooperatives). As the saying goes, ignorance of the law is not a defense."
"[Organizations like CAI] do a reasonable job, but they cannot be everywhere all of the time," adds Saft. "Whether self-managed or not, communities need third-party advice to make sure their owners are protected. There is too much going on at every level of government to survive without third-party advice, because frequently the HOA does not know what it does not know."
Both attorneys stress the importance of having association members, and especially those elected to their boards, read the publications and attend the events that are geared toward the common-interest-community industry. Of course, there is this very news source and its associated CooperatorEvents Expos, but there are also the newsletters and websites of various law firms, professional organizations, and local reporting outlets that include essential information on these topics. Knowledge truly is power.
Saft sums it up thusly: "Ask questions, especially of elected and appointed officials, and do not allow them to treat you as if you do not understand. If something does not make sense to the HOA owners and board, then it is wrong. Change it. If you see something is happening, ask why is it happening, because a great many officials have their own agenda and it is not necessarily in the owners' best interest. There used to be an ad for a clothing store which had as its motto 'an educated consumer is our best customer.' Be that educated consumer."
Darcey Gerstein is Associate Editor and a Staff Writer for CooperatorNews.