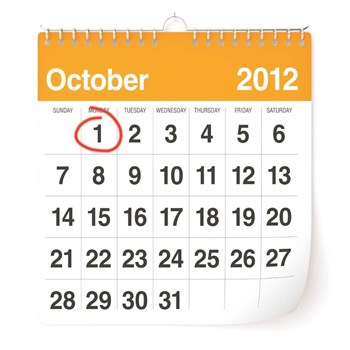 Property managers in Illinois have until October 1, 2012 to prove that they have met licensing requirements enabling them to perform the services of a community association manager.
Discussed for many years in the state legislature, new rules requiring licensing of property managers were approved by legislators in 2010 and became law on October 1, 2011. Governed under the Illinois Department of Financial and Professional Regulation (IDFPR), which oversees licensing requirements for more than 60 kinds of professions, this will allow government oversight of CAMs for the first time.
Who, What, When
After the new law was passed in July 2010, the IDFPR created a five-member board of directors, which included five real estate industry pros and two board members, who aren't involved in the business. From November 2010 through May 2011, the board worked to draft a set of rules for the new licensing requirement. Now, any property manager currently working in the industry had one year (from October 2011) to get his or her state-approved license. Prospective property managers not yet working in the industry have up to three years to complete the process.
According to Lara Anderson, Esq. of the Lake Zurich-based law firm of Fullett Rosenlund Anderson, PC, the law provided that current professionals working as property managers could be "grandfathered in" if they applied for a CAM license under this "grandfather provision" by March 31, 2012.
The grandfather provision would apply if "they practiced as a community association manager for five (5) of the last ten years" or had "achieved/received one of the following designations" from either the Community Associations Institute, the Institute of Real Estate Management or the National Board of Certification for Community Association Managers: CAI Accredited Management Specialist (AMS); CAI Professional Community Association Manager (PCAM); IREM Certified Property Manager (CPM); IREM Accredited Residential Manager (ARM); or NBC-CAM Certified Manager of Community Associations (CMCA).
The manager would also be eligible if he or she were licensed in another state that had substantially the same requirements as that of Illinois. States that qualify include Georgia, Florida, Nevada and Virginia.
New Rules
The new qualifications for a manager are that an individual must be at least 21 years old, complete 20 hours of community association management courses and pass one of two specified exams. The required courses will cover subjects such as association budgets and finances, maintenance and operations, insurance and the conduct of association meetings and state and federal law applicable to community associations. Managers must also submit an application and a $300 initial fee.
"It's about time this new law was passed. Associations need protection from unscrupulous managers," says Jim Stoller, president of The Building Group Inc., a Chicago-based company that specializes in the management of condominiums, cooperatives, homeowner and mixed-use complexes. "Every year you hear about some manager or management company stealing from their clients, taking kickbacks or steering work to their friends or related companies. We need to eliminate those managers who do not work for the best interests of their clients. Managers need to become more professional. Boards and owners need to understand the value of having professionals working on their property and protecting their interests."
A crucial provision in the new licensing act is that the Illinois Department of Financial and Professional Regulation has to power to suspend or revoke a license for unprofessional behavior by a manager. Failure of a manager to comply with governing documents, to knowingly misrepresent material facts as well as act in a fraudulent manner, providing legal advice without being licensed to practice law or failing to disclose conflicts of interest is behavior that qualifies for suspension.
"If anything the penalties should be greater for a manager engaging in unprofessional conduct than having their license revoked," says Stoller, "however, the new law is a good start."
Additional key aspects of the act are the requirements that the licensed manager provide to the association a fidelity bond covering the loss of funds and errors and omissions insurance.
Community association managers must renew their licenses every three years. The first renewal period under the act is August 31, 2013. Managers who practice without a license can be fined up to $10,000.
Volunteers who perform services for self-managed communities will be exempt from the licensing requirement, and managers at associations of 10 units or fewer are also exempt. Also exempted is any director, officer, or member of a community association that provides one or more of the services of a community association manager without compensation for such services to the association; a licensed attorney acting solely as an incident to the practice of law; a person acting as receiver, trustee in bankruptcy, administrator, executor, or guardian acting under a court order or under the authority of a will or a trust instrument.
Hitting the Books
Licensing requirements go hand-in-hand with a strong educational component. Organizations like IREM are offering specific courses to fulfill the Illinois licensing requirement, according to Sharon Peters, public relations manager for the Chicago-based professional real estate management association that serves both the multifamily and commercial real estate sectors. IREM has 80 U.S. chapters, 14 international chapters, and several other partnerships around the globe. Worldwide membership includes more than 19,000 individual members and over 550 corporate members.
The IREM CAM course offering, titled the Illinois Community Association Managers' Certification Course (CID201CAMS), according to Peters, is available online and is self-paced. The proctored exam (CID201CAMX) is also being offered. A certificate of completion is provided to each student who completes the course and exam. For more information about the course and exam, visit www.irem.org/CAM. The cost of the course is $480 and the proctored exam fee is $60.
The course covers relationship management—the evolution of common interest developments, common needs vs. individual rights, declarant/developer transition to management, owner and manager duties and responsibilities, working with boards, motivating volunteers and employees; governance—governing documents, the hierarchy of documents, amending documents, parliamentary procedure, meeting processes (agendas, minutes, etc.), enforcement issues; legal and risk management—proper disclosure, compliance issues and record retention, managing risk, insurance, IREM's Code of Professional Ethics; financials—
accounting, budgeting, financial reports, reserve studies, special assessments, loans and collecting assessments; and maintenance management—maintenance systems, work orders, inspections, contractors' negotiations, and oversight.
Testing, Testing
An applicant can also qualify by passing the National Board of Certification for Community Association Managers (NBC-CAM) Certified Manager of Community Associations (CMCA) examination.
NBC-CAM is the professional accreditation body for more than 10,000 community association managers worldwide. CMCAs manage condominium associations, homeowner associations, resort communities and commercial tenant associations.
Individuals completing CAI-specific coursework, primarily the CMCA, PCAM and AMS qualifications, essentially fulfill the 20 hour education coursework requirement for the licensing.
The prerequisite to obtaining the CMCA designation is to successfully pass the M-100 class given by CAI, entitled "The Essentials of Community Association Management." After successfully passing the Professional Management Development Program's M-100 course, community managers may register for the CMCA exam, which is a 2-4 hour exam. Any community manager who successfully passes the CMCA exam has met the initial educational requirement to become a licensed manager.
The AMS designation is a second career development track for community association managers. This requires two years of verified experience in financial, administrative, and facilities management of at least one association. The person must have also successfully completed the M-100 course, and at least one M-200 series course (M-201 - M-206), plus successfully passed the CMCA exam administered by NBC-CAM. The application fee is $150 for a CAI-member manager and $250 for a non-member.
The PCAM designation is the pinnacle of community association management. To earn this designation, the highest that can be achieved within the profession, managers must have five years of direct community association management experience; must have successfully completed the PMDP's M-100 and all six M-200 level programs; and successfully passed the CMCA exam. Application fees are $195 for members; $295 for non-members. This also includes an annual maintenance fee of $150 for members; $250 for non-members. Please call the CAI-Illinois chapter office at 847-301-7505 to request a PMDP Course Catalog which outlines all of the professional designations CAI offers, and all of the upcoming PMDP courses for the year in your region.
While Illinois addressed the issue in 2010, several states still allow managers to practice without being licensed. "Manager licensing will become more common throughout the country," says Stoller. "All it will take is a few cases of mismanagement for owners in each state to demand better protection for their assets and associations."
Debra A. Estock is managing editor of The Chicagoland Cooperator. Staff Writer Christy Smith-Sloman contributed to this article.