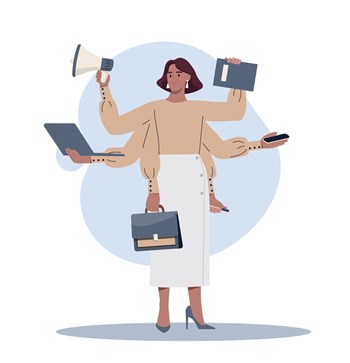 Boards, managers, and residents, take note - Tuesday, June 13 is International Community Association Managers Day! Established in 2022, the day recognizes the 55,000+ community association managers in the U.S. and the many thousands more worldwide who devote an enormous amount of time and energy attending to the day-to-day functioning of their client buildings and associations.
According to the Community Associations Institute (CAI), "Community association managers are often confused with related career paths, such as property managers, who focus solely on rental communities. It is important to create awareness about the distinct job description and responsibilities of a community association manager."
Those responsibilities include - but definitely aren't limited to - supporting the management and governance of the building or association through regular (if not constant) communication with boards and residents, documentation, and administrative duties, like coordinating meetings, committees, and elections. Community association managers also help keep boards on the right side of the law, and of their own governing documents. They're a key part of their client communities' institutional memory, upholding rules and regulations, answering questions, and ensuring that policies are fair, and fairly enforced. Managers also have a hand in the financial and physical wellbeing of the communities they serve, assisting their boards with budgeting, borrowing, and allocation of funds, as well as working with vendors and service providers to make sure the community's physical plant is in peak condition.
Today, there are more than 355,000 community associations in the U.S., home to more than 74 million residents who rely on professional community association managers to guide their boards and help those communities succeed. If you're among them, take a moment to thank your own manager for all that they do, not just on International Community Association Managers Day, but every day.