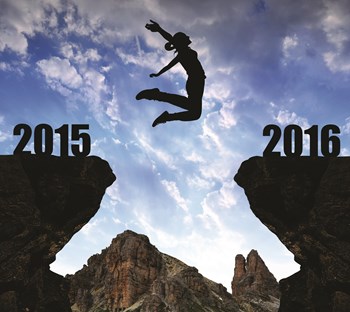 Take a quick snapshot of Chicago and you'll capture an engaging blend of shiny new skyscrapers interspersed with lovingly-preserved 20th century architectural gems. Downtown continues to attract the corporate headquarters of large companies, as well as high-end retail and gourmet restaurants. The city's cultural and entertainment venues thrive, and the people look happy and prosperous.
Yet behind the outward signs of prosperity lurks a less cheerful statistical reality: Chicago's recovery from the Great Recession has progressed at less than half the pace of other large American cities. The balance of real-estate development downtown has shifted from condos to rental apartments, reflecting insecurity in the job market and financing problems for the growing segment of self-employed entrepreneurs who can't show the bank a W-2 form to secure a mortgage.
Slow but Sure
Outside the central core, most neighborhoods have an aging housing stock, and property values haven't rebounded from the nadir of the mid-aughts. Better schools and lower housing costs continue to lure young families with children out to the suburbs, but employment remains concentrated in the heart of Chicago, so the tradeoff is a longer commute for those who leave the city proper.
These are just some of the reasons why Chicago's population grew just 0.9 percent between 2010 and 2014, ranking an anemic 44th among U.S. metropolitan areas of more than one million people, says Erik Doersching, executive vice president and managing partner of Tracy Cross & Associates, Inc., a Schaumburg-based residential market-research and consulting firm for homebuilders, developers, and their financial partners.
By contrast, he says, New York City ranked 37th with 2.5 percent growth, Los Angeles 33rd at 3.2 percent, and Seattle 11th at 6.5 percent. Houston took first place with 10.5 percent growth, a consequence of burgeoning employment, which Doersching calls "a bellwether for new housing growth."
Seven Factors
Doersching lists seven key factors that account for Chicago's struggling for-sale housing market:
Firstly, employment is up 2.2 percent nationwide, but just 1.4 percent in Chicago. "We continue to lag [behind] the nation," Doersching says. "We have yet to get back to our total 2000 employment base. Even though we're growing, we're below our historic high."
Second, Illinois leads the nation in net domestic outmigration. "Ninety-five thousand more people left Illinois than we gained," Doersching says. Many left when the state raised its income tax. Unfunded pension liability (among the nation's highest) casts an ominous cloud over taxpayers who eventually must pay the difference.
The Chicago City Council recently voted to increase property taxes by $588 million to fortify police and fire pensions and new school construction, but relocating to the suburbs is not an escape route. "Chicago taxes have been lower than in the suburbs," Doersching says. "With the increase, they'll get closer to the region as a whole. It will have an impact, but we're at rock bottom anyway."
Third, Chicagoland has significant physical barriers to new home development. "Our center of employment hasn't moved in 25 years, but residential development has moved out, so commutation to employment keeps increasing," Doersching says. "Living downtown doesn't appeal to the family segment of the market because of schools, so downtown residents are primarily millennials and empty-nesters. The central district is growing, but in all the other neighborhoods population is decreasing.
Gail Lissner, vice president of consulting firm Appraisal Research Counselors, says "Chicago is in the midst of a huge boom in high-density high-rise rental apartment building in the central district, from North Avenue to McCormick Place."
The neighborhoods south and west of the Loop are weaker, she says, though she cites the proposed Lakeside development as a future bright spot that eventually could revitalize South Shore and South Chicago. Lakeside is a 589-acre McCaffery Interests/U.S. Steel Corporation community master-planned to occupy the former site of U.S. Steel's South Works. The plan calls for building 13,575 residences and 17.5 million square feet of retail space over a 30-year period. "I think they're trying to get their retail piece done first, with some housing to follow," Lissner says.
Fourth, job insecurity has changed the housing mix from for-sale to rental apartment development. According to Doersching, "A lot of people want to remain mobile," rather than committing to a mortgage and the upkeep of a condo or townhome.
This trend provides an attractive lifestyle for people who desire and can afford it. "Rental rates are well beyond what they were before the recession," Lissner says, "$3 to $3.50 or more a square foot (equivalent to $3,000 to $3,500 a month for a 1,000-square-foot apartment). These are 20- and 30-somethings with a good education and a $10,000-a-month income."
Jim Kinney, senior vice president of luxury home sales for Baird & Warner Real Estate in Chicago and immediate past president of the Illinois Association of Realtors (IAR), says the amenities in such buildings usually revolve around an exercise facility. "The closer it is to a fitness club, the better," he explains. "The tenants can socialize, work out, and have a coffee."
"Unit sizes have shrunk," Lissner adds. "Developers are providing a tremendous amount of amenity space where residents of a building interact a lot more with each other." Doersching and Lissner say other amenities common in such buildings include dog parks and dog spas, cafés, media rooms, swimming pools, demonstration kitchens, wine cellars and tasting rooms, rooftop terraces, business centers, and conference rooms.
Also appealing to millennials is a digital concierge, a flat-screen monitor in the lobby with "all kinds of touchability to answer anything," Doersching says. "You can use it to dial up Uber, choose a restaurant, whatever."
Chicago doesn't attract as many foreign buyers as Florida, Los Angeles, or New York City, Kinney says. Consequently, "Values spike up and down more there than in the core of the country. That foreign element drives the market up and down a lot quicker." Foreigners who buy generally come to work in Chicagoland, or put their children attending a local university up in a condo as an alternative to a dormitory room.
Other buyers are Midwesterners who live elsewhere in Illinois and in surrounding states, and want a pied-a-terre in downtown Chicago for weekend entertainment and shopping. "They have a lot of money, but no place to spend it at home," Kinney says.
Zoning Challenges and Fewer Players
The fifth reason for Chicago's underwhelming rebound is that the seven-county Chicago metropolitan area (Cook, DuPage, Kane, Kendall, Lake, McHenry, and Will counties) contains 297 separate municipalities, each with its own agenda. Some municipalities have restrictive zoning with minimum lot sizes of up to five acres, creating what some pros term a 'leapfrog effect.' Developers have to move further and further out. "There is infill development all over," Doersching says, "but there's no volume in infill development. It's too minute in numbers to have a positive impact on the region's overall sales potential."
Taking a long-term view, Dr. Geoffrey Hewings, a geography professor and director of the Regional Economics Applications Laboratory at the University of Illinois, predicts that by the year 2030 the metropolitan area's population will reach 10.2 million people "and seven to eight percent will not be able to be accommodated."
DuPage County, due west of Chicago, "is essentially full, given current zoning regulations," Hewings says, while McHenry and some other counties "have enormous capacity, but over the next 20-plus years that capacity is going to be challenged." Hewings foresees a growing relocation of both people and jobs outside the metropolitan area if people can't live a reasonable distance from where they work.
Also in 2030, Hewings notes, 20 percent of the U.S. population and 19 percent in Chicagoland will be over the age of 65. The 25 to 45 age group will decline by 300,000, while the over-65 age group will increase by 900,000. "What will happen to a lot of the housing stock that was designed for people 45 to 65 years old?" he wonders. What kind of housing will the over-65 age cohort need, and where will be it located? "These are interesting things to ponder, but it's something we don't seem to want to think about right now."
Hewings says Chicago is the second-largest source of retiree out-migration after New York City, "An increasing source of demand in next 10 to 15 years will be people downsizing," he says. "They're taking huge amounts of money out of the region, and they're going to change the structure of demand very significantly in the long term. Retirees have huge disposable income. We should be keeping them here, offering the kind of medical care they need, but the city government is focusing on attracting business."
Number six on the Big Seven reasons for slow recovery is that the lack of new housing developments has created "supply-side constraints," Doersching says. In 2007, Chicagoland had 1,285 condominium buildings and single-family home and townhome communities in development. For the past four years, the number of such projects has been at or below 300. "No new shovels are going in the ground," he says. "Most developments were pre-recession and are being picked up, and the condo market is virtually non-existent. The city is a shell of what it formerly was."
Eight publicly traded homebuilding companies are responsible for 65 percent of all sales in the city, 75 percent in the suburbs, Doersching says. "The rest are by small builders. We've completely lost any medium to large private homebuilders, through pre-recession acquisition or bankruptcy during the recession. The best-selling private builder probably sold about 70 homes in 2015, verses 1,200 before the recession."
New developments in the planning stage downtown include massive high-rise projects to be built on air rights above the historic Illinois Central railroad yards in the River East neighborhood, east of Michigan Avenue between the Chicago River and Millennium Park. Kinney says for-sale developers today are more conservative than in the pre-recession era; "The frothiness in marketplace has been in rental."
Finally, the new-construction home market is experiencing extreme pressure from existing homes built between 1995 and 2007. "A lot of that inventory is better than new development," Doersching says, "and it sells for about 35 percent below new construction."
Final Thoughts
In sum, Doersching says, "Chicago is a good place to live, but our consumer confidence is so low because of the shadow hanging over us about the wherewithal of our state. It makes us lose confidence in the sustainability of our economy and financial status."
With 15,000 apartment units coming into the market from 2013 through 2016, he says, "you will see some of these being rethought and offered as condos because the supply of condos is so low. They should do well, considering how few there are. Opportunities exist, and there is a silver lining to our market, but to paint a truly rosy picture of Chicago isn't possible."
George Leposky is a freelance writer and is a frequent contributor to The Chicagoland Cooperator.