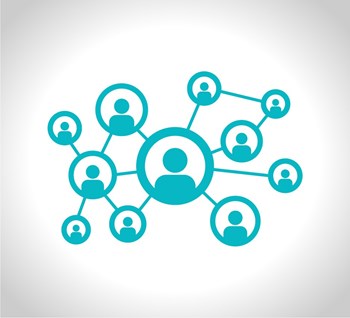 Among the many benefits of living in a multifamily building or HOA is a built-in community of residents who can get to know each other if they want to and ultimately enjoy spending time together. Some communities encourage their residents to get together by planning events throughout the year, while others leave it up to the residents to create their own time to mingle outside of their units.
With the festive season coming up and the worst days of the pandemic largely in the rearview, it's the perfect time for boards, managers, and committees to start nailing down their holiday social programming plans. And with the new year right around the corner, why not grab that blank calendar and brainstorm other year-round community-building events?
"We hold events all year that bring the community residents together, which is positive for a multitude of reasons," says William Dyckman, high rise community association manager at FirstService Residential in Chicago. "These events pay dividends. One example is that they reduce tension between neighbors. You're going to have moments where tempers run high because of a dog barking or a leak, but when people interact they can get to know one another and ask questions. Once you put a face to your neighbor, it changes the overall dynamic for the entire association."
Dyckman plans events year-round for the 901-unit, approximately 1,400-resident condo building he manages. The planning group for the FirstService Residential events consist of Dyckman, a few board members, and sometimes a resident or two, depending on the size of the event.
"We try to do two major events every year—an end-of-season summer resident party and a formal holiday party in December—and try to have something for everyone," explains Dyckman. "It's a great way for residents to interact, not only with each other, but with their management, too."
For the end-of-summer event, Dyckman and his crew put a menu together, ordered a variety of drinks, and gathered up volunteers to man the grill. "There was a resident who is a professional DJ who asked if he could perform at the event for free for his neighbors," he says. "The event was an overall effort from everyone."
This holiday season, Dyckman says he's looking forward to the resident events, and makes sure they are inclusive. "We have a sizable number of residents who celebrate Christmas, and others who celebrate Hanukkah," he explains. "Some celebrate Kwanzaa, too, so we don't label the event for just one particular holiday. We just say it's a holiday party and everyone comes out and has a great time with good food and drink and engages with their neighbors."
The popularity of these bigger resident events has encouraged Dyckman to put together smaller events as well. They currently host a monthly book club and plan to expand the social roster to include other get-togethers.
"It could be trick-or-treating, a small sports viewing party, or maybe even an art class out on the sundeck," he says. "Before we set up these events, we set guidelines on location and attendance size, so any resident can talk to management if they have an idea and follow the guidelines. The point is that we want the residents to engage."
Dyckman aims to form an official social committee so the residents are the ones responsible for reviewing the event ideas before reaching out for approval. "The events do not have to be for long—15 minutes here, 30 minutes there."
Not all property management companies undertake the organization of holiday parties, events, or monthly clubs for their residents—but even those who leave that up to residents or committees may be available to help spread the word of any community-wide event that residents would like to host.
"We do not put up a Christmas tree, a menorah, or other religious symbols in the lobby or hallways," says Casey Olson, assistant property manager of Chicago-based PRG Property Management. "We're hired to take care of the stuff that needs to get done, but what we're good at is communication to the residents through our systems. So if one of our residents wants to have a barbecue in the courtyard, or a holiday party, we can help them to spread the word."
Other communities are more informal.
"We don't brainstorm, we just do," says John Roskopf, president of The Verona Condominium Association in Wilmette. "For example, in the summer, an anonymous owner will post signs throughout the building that there will be a get-together on a given evening in the courtyard. Attendees bring their own drink and a nosh to share. These typically last about 90 minutes with people coming and going based on their schedules. We typically have three or four of these a year.
"Later this fall, an owner is sponsoring a Sunday morning brunch on our newly refurbished veranda, which many owners have not yet had the opportunity to see," continues Roskopf. "The owner will provide bagels and lox; other owners will volunteer to bring coffee, juice, fruit, or whatever."
In most years, Roskopf says that another resident hosts a holiday party in their unit. "To the best of my knowledge, we have never used association funds for any of these events," he says. "These are owners just enjoying the company of their neighbors. It is simply announced as a holiday party, and has no religious or social references."
Safety & Security
Of course, the hope is always that an event will run smoothly, but sometimes it can get out of hand. Let's say that Mrs. Jones invites residents to the common area to celebrate New Years Eve, and those residents invite friends who invite friends, and so on. If a party gets too large or too rowdy, what happens?
"It's definitely our job to maintain the safety and value of the association, so if a party reaches 'Project X' levels, then we need to step in," says Olson.
In addition, Roskopf also suggests adhering to the age-old advice of avoiding potentially radioactive topics like religion and politics in mixed social settings. "There are enough other things to talk about," he says, adding, "Of course, if someone's grandchild is having a bar mitzvah or first Communion, people need to know that."
Dyckman also suggests having a set of written guidelines before an event takes place. "Our guidelines say that the resident running the event has to be the responsible owner of that event, which means if damage occurs and a chargeback has to take place, we know who we should go after. They are the ones on the line and responsible."
If the event gets too loud, Dyckman says that approaching the resident in charge to handle the situation is typically the easiest method. "We ask them, 'can they turn it down a little bit?'" he says. "We might have some people sleeping or have complaints coming in, but we try to be reasonable and keep the event within city guidelines as far as quiet hours."
For his part, Roskopf explains that the informality of his association's resident events is what makes them work so well to build the community. "Our owners have varied schedules, from a night shift nurse to people who travel, and some that have winter condos, so as small as we are, you don't see everyone every day at the mail boxes. If a resident can't make one event, they can always try to make the next one. Consequently, the informality is embraced as a way to share stories, catch up, and in some cases, get reacquainted."
Tips
If your management company or board is new to running resident events, Dyckman has one very important tip: "Overbuy food," he says. "You don't know what you're going to get as far as attendance, and you don't want to be that party that ran out of food."
Also Dyckman suggests getting input from as many residents as possible. "I work at this development, but I don't live here, so talking to the residents who can give great insight is important," he says. "You want to make the events memorable for everybody."
Finally, once the event is over, ask for feedback from attendees, and learn from it for the next one. "We have a pretty vocal resident group that will say, 'Hey, this is what we love, and this is where we can maybe do better,'" says Dyckman. "That's actually helped from year to year. The residents might also say that the event was great, but next time, have veggie dogs."
Dyckman explains that letting the residents run events does not bog down the board and management. "They already have a lot on their plate, but if the events are run by residents within a very informal set of guidelines around capacity limit, the common area to use, etc., and have all that in place, it creates more opportunities that just kind of run themselves."
The takeaways here are to be creative, to offer a variety of options, and to make sure there's plenty of refreshments. And remember, even if you're late getting started on this year's holiday planning, all is not lost! Just picking a date, grabbing some snacks, and letting your neighbors know where to show up can be exactly what makes the holidays happy.
Keith Loria is a freelance writer and contributor to CooperatorNews.