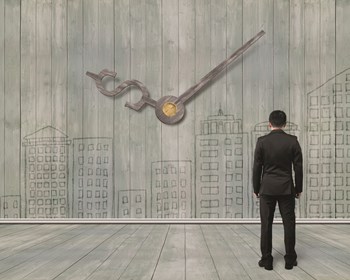 It's often tough to get co-op, condo, and HOA residents interested in joining their building or association's board. No one wants to work a second job if they don't have to—especially one that doesn't pay—but regardless, there's important work that needs to get done so that the community can run smoothly.
"Someone who volunteers for the job of being on the board does so because they like to help people, they like to help their neighbors, they want to get to know people in the building—but within reasonable limits," says Zachary Kestenbaum, a principal at BuildingLink, a New York City-based company that provides building and association management software. "You don't want it taking over your whole life. So, being able to contain it a little bit so that you can do it on your schedule and not coming at you at all times is important."
BuildingLink is a web-based platform that is used in over 3,000 properties in the U.S. and internationally from New York City to Singapore. From online management and reporting tools to mobile apps, biometric scanners, electronic key lockboxes, and laminate ID card printers, BuildingLink has the technology and a suite of tools to make the jobs of property managers and association boards much easier.
Divide and Conquer
Part of making sure any single board member doesn't get overwhelmed with building projects is forming committees and delegating tasks intelligently—so there's not just one person handling everything.
"The best thing that we tell our boards to do is to try and form certain committees, if possible, and even if it means bringing on people from the building who aren't on the board," says Robert Rinaldo, vice president at D&J Property Management in Forest Hills, New York. "Basically divide up the responsibilities in terms of only having one person at a time from each committee taking care of a particular item."
He continues, "You normally have the usual positions of president, vice president, secretary, and treasurer, but when it comes to actually dealing with certain issues that come up in the building, whether it's issues with the landscaping, repairs, or beautifying the building and the lobby or whatever it may be, you don't want to heap more than one of those things onto any one particular person."
"We try to split it up, and obviously the management tries to take as much of the burden as it can off the board, because first and foremost it's our job to be dealing with most of that stuff, as well as the maintenance staff, the super, the porter, and the like," says Rinaldo.
In addition, Rinaldo notes, the board shouldn't need to call constant meetings. "We have always a monthly meeting, and we try not to make the people have to really dedicate too much of their time outside of those meetings."
Streamlining the Process
One place where board members often get bogged down with responsibilities is dealing with residents' requests and complaints. The treasurer might be standing in the elevator, someone else comes in, and all of a sudden the treasurer has to listen to complaints about the resident's malfunctioning oven or squeaky front door.
"We've had instances where people are coming up to board members every single day, whether it's the president or just a regular member, and basically bombarding them with questions or complaints or bringing issues up to them and wanting them to take responsibility for handling those issues for them," says Rinaldo.
He continues, "The board members then come to me, whether it's at a meeting or on the phone, and they'll say, 'Listen, I can't be the first one people keep turning to here; they're calling me and they're not calling you'—meaning management. We've tried to urge residents that board members are not supposed to be the first people they turn to when it comes time to answer any questions or resolve any issues or problems that they might be having."
There are a few services that provide programs to help boards deal with these kinds of situations.
"We want to streamline the process," says Tyler Clemens, an industry principal at Yardi, another company that provides property management software for buildings and boards. "So as opposed to having to wait for that board meeting, or making a suggestion on the elevator, and then the board member forgetting to write it down, or present that to whoever needed to hear it, it's all documented. The whole process is electronic, so you don't miss those types of things, and you can get those email notifications."
Yardi provides a wide range of real estate software and mobile application solutions for the multifamily housing community, including online rental/mortgage payments, electronic transactions, management dashboards and portals, maintenance requests, procurement, utility billing, resident screening, bylaws enforcement and more.
"A resident grabbing a board member in the elevator because he needs to talk him about something and that is kind of encroaching on the board member's time," says Kestenbaum. "So, one of the things in our software that can help with that, at least, is opening up avenues for residents to raise concerns, complaints, inquiries online so that they don't actually feel a need to grab a board member at a time it's not convenient for that board member."
More and more firms are entering the field to provide boards and managers administrative and clerical support services to cut down on issues like this.
"We have a place for suggestions and recommendations for the association, so owners can make those suggestions and recommendations right there on their computer, as opposed to having to wait for the office to be open, communicate that to somebody, put it in writing, it's a little more inconvenient to try to do something like that, as opposed to just jumping onto a website and submitting it," says Clemens, "So they can just direct them to the website and they say, 'We're interested in your feedback—submit it here so we can track that,' and then the other benefit is if there are any responses from the either board members or management company, the owner can actually view those responses on their portal, whenever they're on the Cafe, so they can go in and see what's happened to their suggestions."
Similar support is provided with BuildingLink. "BuildingLink handles a lot of communications on the property: emails from management to residents, maintenance requests, alerts when you have a package from FedEx arrive, being able to reserve amenities online," says Kestenbaum.
Making a Hard Job Easier
Services like these don't really end at streamlining the relationship between the board members and unit owners; they offer ways to manage all the paperwork that comes with running a building as well.
"We offer operations, which is tracking owners, violations, tracking any tenants if it's an owner-absentee," says Clemens. "So, all of the fees coming in from owners, all of the assessment fees, charging special assessments, paying invoices to vendors, and things like that. All of that's handled in our core system, as well as a full reporting package on that as well."
Kestenbaum notes that as well. "Board members can log in, they can see certain information about what's going on in the buildings, information about residents, maintenance, history, things like that. And a lot of buildings will use it for handling all their operations and keeping track of building history, as well as providing an interface for residents to interact with the building."
Clemens continues, "Beyond that, we offer a few more solutions, such as our CONDOCafé product, which is websites for owners and board members, so they can log in and get community information. Unit owners can make payments online, submit work orders if they need to, and view documents as well. And there's different levels of access for owners versus board members. Board members may be able to see more information and things like that."
Services like these can also be used to quickly and easily disseminate the minutes from board meetings, and other documents like financial reports, so no one misses anything and everyone can be kept in the loop.
"Something that came up recently at a board meeting I attended was the question of posting board minutes online," says Kestenbaum. "Those are things that open up lines of communication, and hopefully, cut down on some questions about what's going on in the building. So residents can be kept in the loop as far as what the board is working on. So you're able to cut down on crossed lines of communication between the board and residents."
"So, as opposed to an owner having to call in and go, "Hey, I want to see the annual reports from 2016,' they just simply log in and they can just download them on their own time, and on their computer," says Clemens.
Services like these do require Internet access, it should be noted, but they, along with a good building manager, can help make what can be an imposing job much easier and less time consuming. After all, helping to run your building's board shouldn't become a second job.
John Zurz is a staff writer and reporter for The Chicagoland Cooperator.