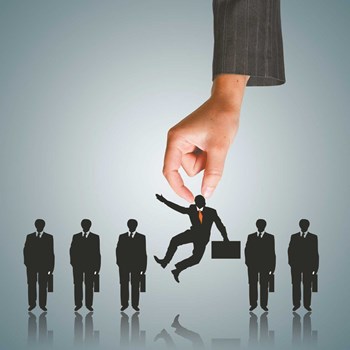 Running the day-to-day business of a condo development or an HOA of any size—be it a sprawling, multi-building community, or a single self-contained building—requires not just a functional board but a team of competent outside professionals. These professionals keep things running smoothly and efficiently for residents and boards—from the legal counsel who advises board members on their responsibilities under the law to the accountant who balances the books and keeps tabs on the building's assets to the property manager who juggles board, resident and municipal concerns.
Since the professionals working for your building community are so essential, it's critical that you as a board collectively choose the best people to work for you, whether as an attorney, accountant or manager. Figuring out how to choose those people is the difficult part however, as there are hundreds of professionals in each market, all clamoring for your community's dollar. "I would recommend that the board be actively engaged and involved with the professionals they hire," says Wendy D. Calvert, a Chicago-based attorney and licensed realtor with Dream Town Realty. "The same holds true for self-managed properties. I currently live in a self-managed community, and feel that the involvement in such decisions is not only necessary but critical to the successful management of any communal property."
The Decision-Makers
While just about everyone in your association or building will have an opinion on who should be hired to do a particular job for the community, ultimately that's a decision made by the elected board. Board members get to figure out which management company to select, along with which accountants, attorneys and other professionals to hire, says Andrew Fortin, senior vice president of external affairs at Associa, an association management company with offices in the Midwest and nationwide. Associa is the nation's largest community association management firm.
"The board should give special thought to how each professional level service provider is hired, and should engage in due diligence to confirm professional licenses, uncover any ethics complaints or other potential red flags," Fortin says. "Some management companies offer pre-screened vendors that the association may choose to use if they wish. This can be a benefit to the board, as many of these vendors are pre-screened to ensure they are fully licensed and insured."
In some jurisdictions, state law requires that any service to a community above a certain dollar threshold—say, $5,000 or above—must be obtained through a competitive, sealed bid process, Fortin says. Once the condo board decides on its management company, the management can look for the other professionals via bids or via their own recommendations.
"The board makes 100 percent of the decisions," says Marcia Caruso, CPM, RAM, the owner of Caruso Management Group, Inc. in Naperville. "The role of the property manager is to bring information to the board so they can make an informed decision."
Donald W. Kekstadt, PCAM, AMS, the president and CEO of Vanguard Community Management in Schaumburg, agrees with Caruso. "The board has the ultimate say in who is hired," he says. "Boards have the fiduciary responsibility and the authority under the governing documents to procure service contracts and to hire and fire staff. They are in charge, but they rely on the management company to provide guidance and all the information they need to make a good business decision."
Typically before making any decisions are made, the board must take a vote—and each board member's vote typically has equal weight, regardless of their position within the board.
Any important decisions and policies, such as which professionals should manage the building, are made and set by a vote of the board of directors, and unless a long-term contract exists with the manager or other professionals, all professionals serve at the pleasure of the board of directors.
Community Input
Non-board members do have some say in the process, however. While the board has 100 percent decision-making power when it comes to the vote, residents definitely have the right to speak at meetings so they can make their feelings known.
"Sometimes non-board residents get into the process of soliciting bids or getting information but ultimately it's the board of directors that makes the decisions," says Caruso. "If a committee or a commission is involved, they will gather information. If it's something like a window replacement where fact finding is critical, they may go in and secure information about materials or other things, but ultimately it's the board and only the board that makes the final decision."
"Every once in a while committees will create a committee specifically for the purpose of investigating and making recommendations to the board, like a design committee or a landscape committee," says Kekstadt. "These are usually non-board residents, but it's usually for one project."
References, Please!
When boards or associations choose a professional, the board—or the search committee appointed—shouldn't simply do a Google search and select the least expensive company. They should check licenses with the state, and, most importantly, check references from other properties.
"Suppose you are doing a replacement of a roofing job," says Caruso. "Not only is it important to get bids, but it's also important to research the company and make sure they are licensed. You might be surprised to know that there are actually two types of roofing licenses in Chicago. So many times, I'll go into a property and ask who's doing their roofing repair, and they'll say 'such-and-such company,' and it turns out the contractor is licensed as a handyman, not a roofer. Or I'll go online and find out that a company isn't licensed at all. Not only would that affect warranties but a bunch of other issues."
"And I not only get licenses, we also get references," Caruso continues. "We also check with people who have terminated that company's services. Everybody gets fired from time to time, sometimes we deserve it, and sometimes we don't." And, she adds, finding out both sides of the equation—who was happy with the company's services as well as who wasn't—gives a more complete picture of whether they're the right pro for your community.
Licensed and Bonded
Most professionals should be licensed—and this includes community managers, attorneys and accountants—but you should also check to see whether their licenses are current, and also to see if any complaints have been filed against them, Fortin says. Most licensing agencies or bar associations can provide this information.
Fortin goes on to say that it's critical that the board ensure that vendors have the appropriate bonding and workers compensation insurance in place to protect the association from mishaps. "I have seen instances where a community hires a local handyman to help with the landscaping, and the person does not have insurance or proper bonding," he says. "The vendor is injured on the property or damages a home, and the association is on the hook for the damages."
"It's important to check insurance limits and get references from those vendors," adds Kekstadt. "You should also reach out to other professionals in the industry who they have worked with." If the building already has a professional they trust—their accountant, for example—they can start by asking that professional to recommend another company.
Professionals also caution that word of mouth is where you can start, but research is essential. Angie's List may work for small companies, but larger companies generally get referred through word of mouth or industry professionals.
A Good Fit
The professional dealing with your building or HOA must also click socially and professionally with the board, because you'll be working together closely on personal and business matters.
"Anyone who deals with residential matters should have an outgoing demeanor, be pleasant, and look professional," Fortin advises. "Professional association memberships are a good sign that the professional or his business support the industry as a whole, and educational credentials provide evidence of an investment in their skill set and also can provide recourse should the professional not live up to their obligations."
For example, if you aren't satisfied with the work done by a professional working for your community, a resident or board member can file a complaint against the individual or company with a professional designation issued by a trade group.
However, says Fortin, "The bottom line is that the evaluation process should look at the totality of factors available that included professional designations, word of mouth, and references."
"It's a good idea in your management search to have an idea of what you are looking for individually in the way of services. What one suburban community needs may be something very different from what a high-rise needs," says Kekstadt. "Service is invisible, as opposed to something that is a tangible product. You should figure out how much time you feel is necessary to be on the site, or what kind of technology is important. It's important to research communities around you. It seems that six degrees of separation is real. Everybody knows everybody in cities, and someone knows someone on a board somewhere. Word of mouth is real and true life experiences are valuable."
According to experts, once the board selects a company for any job, they should sign a contract with that company, though the cancellation terms will vary. A good company will generally give you a 30- or a 60-day cancellation clause, though some companies will prefer to lock associations or communities into longer-term performance-based contracts.
You're Fired
Contracts can be cancelled, but you do have to be wary of contract provisions already in place before doing so, Fortin says. Even if there is dissatisfaction, it's hard to break the terms of the contract unless extreme measures are taken.
"The professional contract usually spells out the terms by which the contract should be terminated, and these terms should get close review prior to signing the contract," Fortin says.
Certain types of repairs and services are prone to contract disputes. You just have to trust that your board and management team have made a good decision, and shut the door on the subject.
Christy Smith-Sloman is a staff writer at The Chicagoland Cooperator. Freelance writer Danielle Braff contributed to this article.