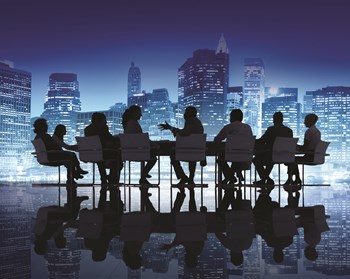 Community living comes with lots of rules and regulations – many of which are codified in largely static, hard-to-amend governing documents like proprietary leases and condominium declarations. Others are laid out in the more flexible context of house rules, which can (and should!) continue to evolve as times change and community values and demographics shift. House rules can cover everything from when your monthly charges are due, to what types of pets (if any) you're allowed to keep, to the times and days you can move into or out of your unit – and a whole lot in between. Living by the rules may be easy for some, difficult for others. What can a board do to enforce their own community's standards and no-no's? Fines and fees are one option.
How Widely Used are Fines and Fees?
According to Daniel Wollman, CEO of Gumley Haft, a large co-op and condo management firm based in New York City: "I can't think of more than two co-op buildings that we manage that levy fines. The number is slightly higher in condominium buildings because there tend to be a lot of renters in condos. On the whole, with more renters [in a building], there's less of a proprietary interest on the part of the residents."
Humberto Roque, a management executive with The Duo Condominium at AKAM On-Site in Dania Beach, Florida, says that in his market: "Fines are very prevalent. Most condominium associations use fines as a form of discipline with owner/members, with the fines usually outlined in the governing documents. These documents can be amended when necessary to refine, add or eliminate fines and fees."
Marcy Kravit, who is also with AKAM, explains that Florida's condominium statute requires a 14-day notice period before a fine can be enforced. A fine many not exceed $100 per violation, and fines may be imposed for each day that a violation continues – up to $1,000 per violation. A grievance committee of the condominium must hear the case and determine the final outcome.
"Fines are a tool in the toolbox to compel a change in behavior," says Brian Butler, Vice President of Property Management with FirstService Residential in Chicago. "Most buildings we manage have some fines. It could be as simple as a late fee on monthly common charges, or something hefty on lease restrictions like Airbnb violations. These fines and fees are generally found in the association's or corporation's house rules – not in the governing documents. The dollar amount of the fine is at the board's discretion. They can amend house rules when necessary, and can have ranges and categories for different fines."