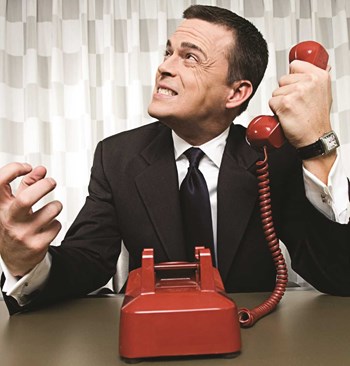 Someone once said, "People who say that small things don't bother them have never tried to sleep in a room with a mosquito."
The truth is that there are little irritations—otherwise known as pet peeves—about a job, relationship, or other parts of life that bother everyone at one time or other. It's no different in the property management industry. If you talk to enough managers or residents in the region's co-op/condo buildings, you'll start to hear similar tales of frustration, both chronic and acute: boards who won't return phone calls (or those who call constantly for every little thing), long-running feuds between residents that divide entire communities, simple maintenance issues that turn into legal/ financial/logistical nightmares through poor communication or procrastination...the list is long, and most property managers can relate to their colleagues' grievances.
Private Peeves
However, while not all property managers want to vent their pet peeves—for obvious reasons—others are eager to share, but prefer to stay anonymous when doing so. Interestingly though, there was a common sentiment among the managers we spoke with—they feel like they have something in common with legendary comedian Rodney Dangerfield: they get no respect.
Some of that has to do with job description. "There's sometimes a general sense [among some real estate brokers] that we're there to do their job," says Sandy Albecker of Enlan Condo Management in Chicago. "It's a breakdown in communication. We are there to give good service—including to the broker—but some think we do certain types of work when we actually don't."
Albecker's other pet peeve is having to orientate rental subtenants—again he says, it's the unit owner's job to do that. "Some investors rent out their unit and expects the management company to tell their tenant everything," he says. "I received a call from a friend of one landlord who's out of town asking for information on how the Internet works. That really should be something that the landlord does. They have the information."