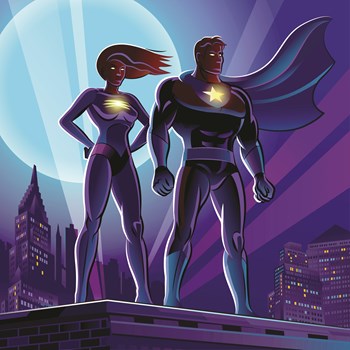 No one likes to feel left out or ignored. That is how co-op, condo or HOA residents may feel if they believe their board or managers are not responding to their requests or sharing enough information. What they may not realize however, is that there can be legitimate reasons for silence on the part of board members and managers. Keeping an open line of communication can help eliminate misunderstandings and help establish a healthy level of trust.
When Questions Come
If an interminable amount of time passes between when a resident makes an inquiry and when the board or manager responds, the resident may feel that their request has not been received or worse yet, ignored. Before long, they may start sharing their frustrations with neighbors and friends, leading to association administrators gaining an unintentional—and perhaps undeserved—reputation for unresponsiveness.
To avoid such issues, "We have an internal policy to respond to all resident requests within one business day," says Keith Hales, the president of Chicago-based Hales Property Management, Inc.
Sluggish response times are hardly ideal, but responding too hastily can also be problematic. "Sometimes things resolve themselves." Hales says. "As an example, we had a resident who said 'Hey, my power's out' and we answered that in minutes and dispatched an electrician. By the time he pulled up, the guy's power had come back on; turns out he had just forgotten to pay his bill. So the electrician calls us back and says 'I have to charge a trip charge, who is paying for this?' Sometimes things can resolve themselves."
Hales adds that sometimes, "It takes time for the board to make decisions; it might be until the next board meeting. Our policy is to get back to people within one business day is partially to set their expectations reasonably. We will respond saying, 'Hey, we've forwarded this to the board and will be sure to inform you of their decision.'"
Bram Fierstein, a New York-based property manager, agrees. "Questions should be responded to as quickly as possible. It is best to acknowledge a question via email or telephone to inform the resident that the matter is being considered, and you will get back to them with an answer."
A prompt, courteous response can prevent some potential frustrations before they start. "Answers to questions sometimes require board input or legal input," says Fierstein.
"This can cause a delay. In today's world, residents often expect 'immediate gratification.' This is not always possible, but acknowledging their inquiry and informing them that they will get a response is extremely important."
Inquiries can usually be broken down into two categories: emergencies and non-emergencies, each with their own frame of proper response time.
Swing Into Action
Once a request for information has been acknowledged, the next step is putting together a response. Sometimes the request is a simple one and can be handled on the spot, or with a simple phone call. In other instances, if the resident's request is more unusual or requires the input of other experts, it may take more time and consideration to formulate the correct response.
"There are legal things that we cannot respond to, or things we would have to look up. We have to be careful, as licensed property managers, that we are not giving them any legal advice, Otherwise we get into trouble," says Hales, adding that "Delivering negative information is better than not delivering any information at all."
Know When to Hold 'Em…
Communication is positive but not every question can be answered. As with any large business or entity, there can be legal restrictions in how much boards and managers ultimately can share with residents, unit owners and shareholders.
First things first, says attorney Ryan Shpritz, principal of the Buffalo Grove law firm of Kovitz Shifrin Nesbit, "the board needs to do things by the book" —to adhere to the letter of the laws prescribing the records boards must keep and the rules on their disclosure. Illinois makes this first step to transparency easier to execute than do most states. The Illinois Condominium Property Act (ICPA) is a comprehensive and detailed prescription for running a condominium.
Section 19 of the ICPA covers the records the board needs to keep on file and details where they must be stored. The records include the association's declaration and bylaws; the rules and regulations; the minutes of all board and association meetings (for seven years); all current insurance policies; all contracts, leases and other agreements; names and addresses of the board members; and ballots and proxies related to board elections and any other matters (for 12 months). They should be held at a designated "principal" office, commonly the property manager or managing agent's office or, for self-managed properties, with the board's secretary.
He continues that certain items need not be shared. Every member of the association has the right to examine and even copy almost all of the records on file, but there are a few exceptions. They include: those relating to association employees, pending litigation, monies owed by individual members and the details of the sale of units by other owners. "At the end of the day," after all, explains Shpritz, "it is a business, sometimes a multimillion dollar business, and in all businesses certain information has to be protected."
Know the Rules
The type and amount of information that boards can share with individual residents are laid out in governing documents and state laws. One case in particular is having a bearing on how boards in Illinois operate. Palm II (Palm vs. 2800 Lake Shore Drive Condominium Association) is a precedent-setting legal decision, handed down in 2014 by the Illinois Appellate Court, which mandated that there could be no more closed workshops or executive sessions, when boards meet for the purpose of conducting business. The only exceptions for closing a meeting would be if litigation, rules violations, or financials were to be discussed; votes, however, would have to be in an open meeting. Palm II also ruled on meeting notice, email canvassing, having a proper quorum, financial reserves, what can be delegated to a manager, and what constituted a lawful gathering for a meeting. A previous lawsuit filed by former board member Gary Palm (Palm I) was successful in holding that boards in the city of Chicago jurisdiction had to provide records in a timely fashion for inspection and review. The city's ordinance required records to be provided within three business days.
"The main thing here is if there is litigation involved that should not be discussed," says Steven Silberman, CPA, a shareholder with Marcum, a New York based accounting firm which merged with the Deerfield-based accounting and consulting firm Frost Ruttenberg & Rothblatt in November. "The condominium act goes into things that the board does not have to discuss, and anything dealing with litigation is something they don't have to."
Keeping the Channels Open
Despite some of the limitations that may exist in what types of information can be shared when a unit owner or shareholder requests it, the fact remains that open and strong communication can go a long way in ensuring a happy, well-adjusted building community. With the booming growth of technology, there are more ways than ever to share news and updates that affect the co-op, condo or HOA community as a whole.

"Depending on the circumstances, there are different ways to communicate," says Fierstein. "If it is an emergency situation like the boiler or an elevator being out of service, we sometimes use blast emails or 'robo' calls. Posting notices is important as well. We also suggest to boards that they set up a building email address that residents can use to communicate with boards and management simultaneously."
"What I think is critical is a web-based portal system where we send announcements that get distributed out to the residents," says Hales. "What's evolving too is an emergency system where they'll get text messages. If you're taking about a building with 100+ units and you need to send an announcement to everybody, the easiest way is using the current technologies."
Management plays an integral role in ensuring the steady flow of information to residents as well as making sure that boards maintain open channels of communication with unit owners and shareholders. This is especially true in establishing the correct protocols for communication.
And if residents find that their building's manager is not fulfilling his or her duties in terms of answering questions or sharing information, then they should not be afraid to speak up.
The Price of Silence
Should there be a long-term or particularly severe failure to communicate, the ramifications for board members can loom large and could possibly lead to legal action.
"It is the management company's duty to set the expectation of the homeowner," says Hales. "The problem that most management companies get into is that they don't hear back, there's no anticipation of when a resolution will be, or if they did respond they gave the wrong answer. So our job is to respond promptly and set their expectation, whatever that is."
The other potential outcome of not communicating well is not much better than litigation and can result in upheaval on the board. If residents feel the board is non-responsive, board members may very likely be voted out at the next annual meeting.
Or sometimes it's the management company that gets the boot. "The biggest thing is that 99% of the buildings we're picking up are getting a new management company because the old one was not being responsive enough. So responsiveness is key. If you don't do that, you'll not only have legal ramifications, you'll lose business," says Hales.
There are provisions contained within most bylaws that give shareholders and unit owners the right to petition for the removal of individual board members of the entire board.
As with any relationship, the one that exists between residents, board members and managers can be strengthened immeasurably with open, regularly maintained lines of communication. Without them, anxiety and suspicion can fester and grow, leading to headaches and even legal action among all involved. Talk in these instances is certainly not cheap—quite the contrary, it can be priceless in building a strong, happy community.
Liz Lent is a freelance writer and a frequent contributor to The Chicagoland Cooperator. Staff writer John Zurz contributed to this article.