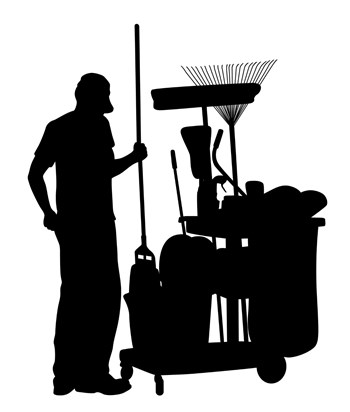 Residents of a condominium, cooperative or homeowner's association that literally takes care of itself, from the grounds to the pool to the electrical systems, really have it made in the shade.
But those building communities really do not exist in the real world. The truth of the matter is that it takes a village to keep an association running at its full capacity, and a combination of building administrators, staff and vendors need to be relied upon to perform the many job functions around a property.
In some cases—like in many New York City properties, for example—a building superintendent can serve as the eyes on the ground, doling out tasks to a cadre of trusted professionals as they need be performed. But in the Chicagoland area—especially in the suburbs—superintendents are not such an all-important entity.
Kara Cermak, president of property management company Rowell, Incorporated based in Elgin, exclusively centers her business around suburban associations. From her purview, superintendents are a rarity. "Generally we don't have them at all," she says. "We have subcontractors, and, occasionally, a property will have its own employees who are always on call, but that's less frequent than our subcontracting to other contractors from a management standpoint."
As president of Baum Property Management in Aurora, Michael Baum concurs, viewing superintendents as more of a factor in large urban high-rises as opposed to the "vertical" developments that dot the suburbs. "It's much more laid back in the suburbs than in the city," he adds.
In Chicago proper, however, where superintendents and engineers are still players in the multi-family game, there is a specific trade union, SEIU Local 1, devoted to organizing engineers and janitors who work in residential buildings. And, while, similar to the suburbs, specific licensing isn't required to work for an association, Robert Meyer, director of engineering services with FirstService Residential, explains that those who do possess specific credentials, i.e. an engineering license, are highly sought after.
The Inexorable March of Progress
As with most professions, the advent of superior technology over the past several decades has altered the way that superintendents and maintenance professionals go about their business. It's by no means unfathomable to live in a property or development that saw its inception prior to the dawn of the Internet, so it should go without saying that much has changed in regard to day-to-day upkeep between then and now.
"Technology has done great things for both contractors and management," says Cermak. "When I started nearly 25 years ago, we were using triplicate work orders. A contractor had to come to your office to exchange invoices or what-not. Or, you'd go through the mail, which could take a substantial amount of time. But the newer shortened response times are very helpful. That said, being able to relay emails within seconds has made some community association owners more demanding, expecting things to be done in rapid succession. They don't always take into account that, just because they can reach out in a moment's notice with a request, the vendor to whom they're reaching might be booked for days."
Because of this, it's imperative that management be able to assess what is or is not an emergency, and to evaluate priorities accordingly. Something like a busted pipe should take precedence over a creaky step, despite the fact that both issues require work.
And while technological advances have made communication more efficient, they've also made building systems more complex, especially in urban high-rises. "The equipment that runs our modern buildings requires various personnel to facilitate day-to-day operations and maintenance," says Meyer. "Years ago, we didn't have air-conditioning, air supply systems, house pumps that turn off and on with demand. It can no longer be a one-man show."
For his part, Baum laments the way that technology has altered the focus from locally owned and operated companies—"The Sanford and Son" types, as he puts it—towards larger, more regional corporations. "Forty years ago, there were more companies with their names on the sides of trucks," he notes, mourning the loss of personal touch in a digital age.
Get Learned
As the job of the maintenance worker has evolved, access to and encouragement of education and training for specialization has developed along with it. "Fifty years ago, your typical superintendent was either someone who obtained the position by attrition, or came out of the military where they'd obtained hands-on experience working on steam boilers," explains Meyer. "But over the last half century, training and development through various entities has become available for both men and women via which they can learn the intricacies of our modern systems. Locally, unions 399, 597 and Local 1 have excellent training facilities that provide a knowledge base needed for the positions covered therein."
Local 399 belongs to the International Union of Operating Engineers (IUOE) and Local 597 is the Pipefitters Union. SEIU Local 1 has its own training center in the West Loop through which it provides training and safety courses for its members. For a course list go to http://www.seiu1training.com/Default.aspx. Local 399's training center is on South Grove Street. Call 312-372-9870, x4000 for more information. And Local 597's training center is in Mokena, Illinois. Call them at 708-326-9240 for more information.
Even training as to how a vendor explicitly deals with a community association board is on the rise. According to Cermak, CAI provides this exact type of class. "The vendors can obtain a CAI certification that essentially illustrates that said vendor acknowledges that working for a community association is its own unique animal," she says. These classes are a fairly recent development, but, as Cermak sees it, "they're starting to catch on, nationally."
Management Knows Best
Because a vendor does not need to possess any formal, regimented credentials displaying his or her ability to work with community associations, and residential maintenance personnel are only represented under a blanket union umbrella in Chicago proper, the brunt of selecting competent and qualified workers falls to management.
The responsibilities of maintenance personnel has changed dramatically over the years, according to Meyer. "Engineers, for example, need to be knowledgeable in many different facets of building maintenance," he says. "Everything from roofing, facade inspection repairs, window replacement, foundation cracks to everything internally that contributes to a functioning modern-day building, including the day-to-day cleaning," needs to be considered. And it takes a deft manager to separate the wheat from the chaff, vendor-wise.
One of the first things that a manager needs to ensure, when considering a hire to work with an association, is—appropriately enough—whether or not said vendor is properly insured. Baum notes that, while he doesn't typically do background checks on potential vendors, he does consult industry peers, CAI, or The Chicagoland Cooperator for a recommendation in most cases. If a vendor is a CAI member, or attends the Cooperator's regular expos, it speaks to that vendor's fortitude as a condo-focused entity. "If they've sought to advertise with those sources, they're specifically looking to work with common interest communities," says Baum. And thus those resources are definitely a good place to start when looking for a new vendor. The Chicagoland Cooperator's Fall Expo will take place on Wednesday, November 18, from 10:00 a.m. to 4:30 p.m. at the Navy Pier Convention Center. Log on to www.chicagocondoexpo.com for more information.
Also, an "if it ain't broke" policy can do a management company well, allowing that said company has been in business for some time and has cultivated a reliable stable of vendors with which they both work and trust. That said, advances in residential building brings with it new problems, so managers need to constantly keep a watchful eye turned toward new vendors. Cermak explains that, despite having 43 years in the game and a nice group of valued contractors, she's always meeting with new blood.
"We generally can ferret out the companies that don't know the business well very quickly," she says. "We call other people in the industry to check on a vendor's work before entering into an engagement. And if we're recruiting for a job that we're not as accustomed to, you seek out a colleague who has experience with that work or that particular situation, and get a referral for the appropriate vendor. We're never flying blind."
And of course, both management and contractors must work doggedly to communicate with an association's board, which, at the end of the day, has the final word in any association decision. "There must be a standard agreed upon by all parties and documented via job description and pertinent rules and regulations," when soliciting outside work for any condominium project, according to Meyer. "These standards and boundaries would be communicated in the association's rules and regulations, and/or handed out at move-in. Additionally, the information should be accessible on the community website or community portal. Service request logs should be tracked, and management should review and ensure proper requests are being submitted. Any outliers should be handled individually and charged according to the rules and regulations."
This diligent attention to detail will ensure that an association will develop a reliable stable of vendors to which they can turn whenever the chips are down.
Michael Odenthal is a staff writer for The Chicagoland Cooperator.